Yesterday afternoon I hit up my third job as a body guard for Skinny Runner. She wanted to take a walk and I followed a few steps behind to ensure her safety.
I was reluctant to take the job at first, but times are tough so I went for it.
I don't steal your jobs I just take the ones that no one else wants to do.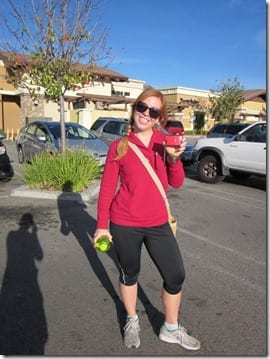 But, I almost lost my body guarding job when a HUGE HUGE HUGE dog jumped out from behind this fence and tried to eat SR in one bite. No lie I thought she was a goner.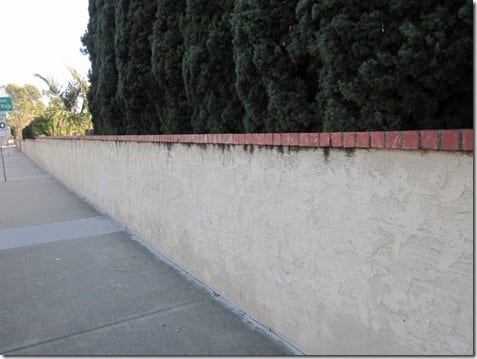 Luckily, that lady is fast (no shit she qualifies for Boston every race) and she leaped out of the way (read: pushed me in front to protect herself).
Post-walk I had 2 evening clients and then came home to eat 3 bowls of cereal, a hot pocket and something else I can't remember. It was one of those nights. Let's blame it on my period, shall we?
Moving on.
It's very obvious I took a complete vacation from working out in Florida because ever since I've been back I'm more sore every day! I did some strength training on Monday and still feel wrecked. Boo.
I did 3 very easy miles after boot camp (I needed to figure out a route for tomorrow's session) and came home to eat. I really really should hit up yoga today. Really.
Have you tried this new Passion Fruit Chobani?
If you do, make sure you grab the "seedless" version when you're at the store.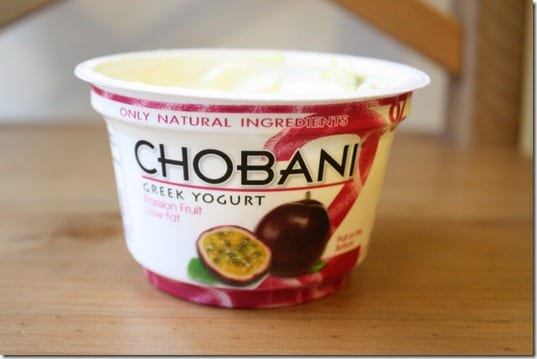 Yes, this flavor has seeds in it and the texture is like watermelon seeds
They seem very weird to eat. I prefer my fruit and my yogurt seedless. I prefer my bars seedy. But that's not here nor there.
The flavor is pleasant – sweet, slightly tart. But the seeds ruin it for me.
In other breakfast news – Ben made soy chorizo with eggs and I stole some. Yep, I really stole it. Like when he went to the restroom I ate this whole plate of food and then hid.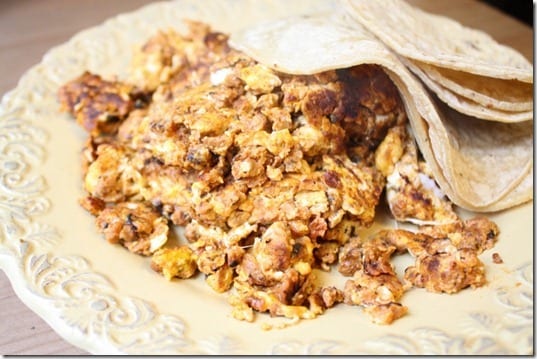 Don't judge. It's that time.
Question: If you could pick ONE food to be in season all the time what would it be?
Me: WATERMELON!!! Oh, how I miss you
Run SMART Goals
Fill out this form to get the SMART Running Goals worksheet to your inbox!