Good Tuesday to you! It was cold yesterday so I bundled up for boot camp this morning (we workout on a school black top). But, I may have been a little too layered because my campers thought I looked funny
I get that a lot.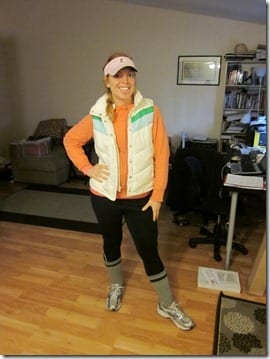 Ben said I look like the guy from Back to the Future.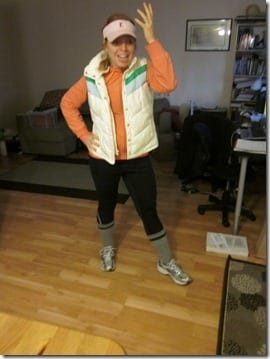 See the resemblance?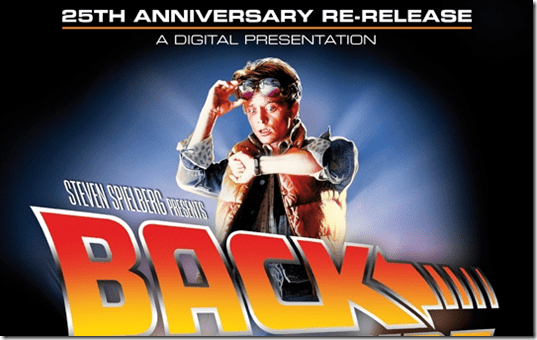 After camp I came home for breakfast. I'm still frustrated that I need to eat before running, but then don't have a good run (eating before camp is not an option as I refuse to wake up one second earlier). I had oatmeal topped with cereal (read: carbs).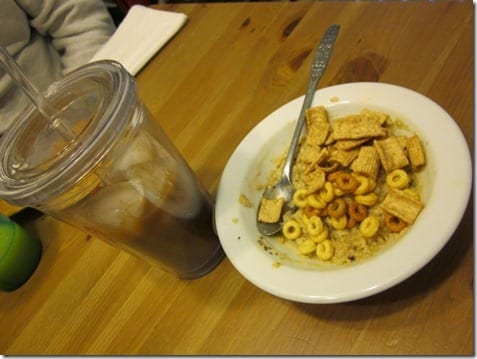 Then, I did a weird run = 1m warm up, 2 800s, walked, jogged. I was going to do a tempo run, but I'm over the rolling hills around here. I am going to look for a track today. Seriously, I can't do it here.
Post run – yogurt for protein, cereal and watermelon for happiness.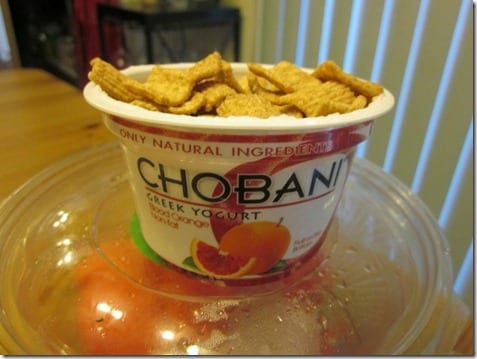 For some reason our water is off and I need a shower. Fantastic. Plus I need to take my car in – anyone out there a mechanic in Orange County??
Question: Will you be my vest friend?
Run SMART Goals
Fill out this form to get the SMART Running Goals worksheet to your inbox!