I didn't have any clients yesterday so I spent my day running walking errands. I've been down in the dumps so I knew I needed Yogurtland to fill that empty hole in my heart.
I managed to talk Skinny Runner and Marni into joining me for a walk and fro-yo date.
Ah! Much better.
I swear Marni dared me to do this,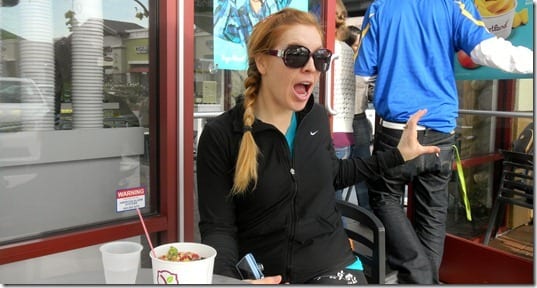 she's a real perv.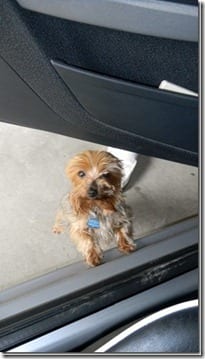 Then, Ben and I had a little date night adventure. We went to go buy something that we didn't realize was way way out of our price range so it was kind of depressing to leave the store with sticker shock and empty handed.
So, we drowned our sorrows in carbs. We went to an Italian place called "Peppinos" that may or may not be a small chain. I don't know for sure, but the food was good which is the most important thing, right?
I started with a salad because I obviously have a romaine lettuce deficiency in my body…
and my favorite food – PIZZA.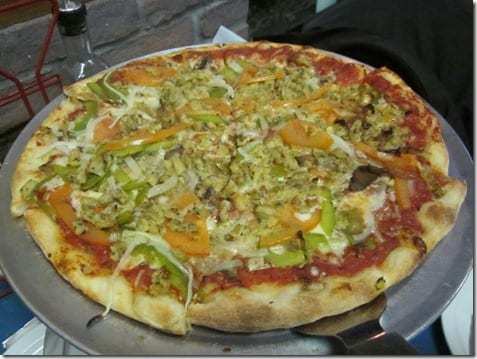 Ben got some noodle dish because he's all fancy like.
And we ended the night with dessert and a movie. This cupcake got massacred on the way home.
Now, I'm stalling my run because it's raining. Boo. I better get going because I have to be at work soon!
Have a good day!
Run SMART Goals
Fill out this form to get the SMART Running Goals worksheet to your inbox!