Good day to you
After boot camp I was tempted to go for a run (it was freezing and I wanted to get warm fast!), but I knew my legs needed a rest so I went home for breakfast instead.
I was craving eggs and I wanted oatmeal, so I had both. But, egg whites and oatmeal remind me of something a body builder would eat (maybe I've been reading too many body building mags). I better go pump some iron now!
How's everyone doing on the 30 Day Smart Snacking Challenge? I'm hanging in there. I had an extra small bowl of cereal yesterday and a few extra cashews but not the usual damage, so there's progress?
I packed Ben's lunch and changed up his snack today – Ants on a log are so 2011…
This year it's all about Lady Bugs on a Log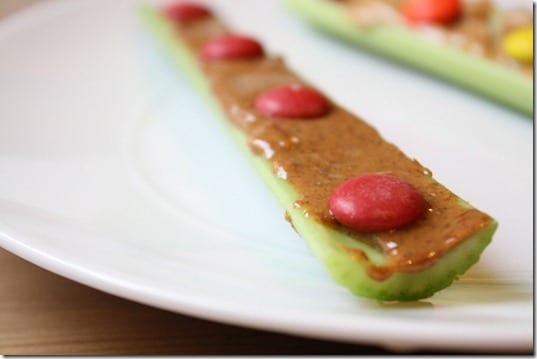 I used dark chocolate M&Ms instead of raisins and spread one celery with AB, one with PB. I know what you're thinking, "What do I do with the other colors of M&Ms?"
Okay not really, I used those too…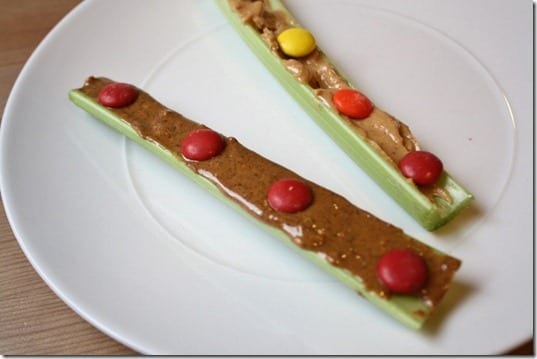 Now I'm headed to the gym for a workout. Today I'm doing strength. I want to get buff…
Question: What's on your exercise agenda today?
Bonus Question: What's for snack??
Run SMART Goals
Fill out this form to get the SMART Running Goals worksheet to your inbox!