Happy Friday! Here are 5 "F" words for your enjoyment…
Fitness – I ran 9 miles, wanted to get a longer run in today since I have the half Sunday and won't be running tomorrow. It was eh.
FOOD! I headed straight for the watermelon when I got back.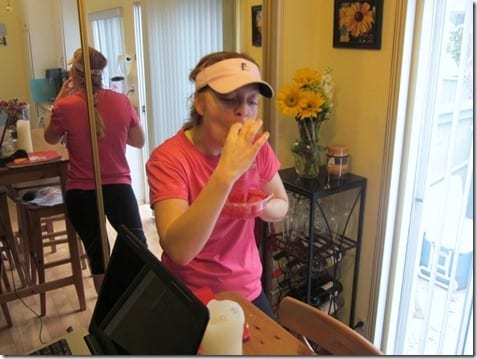 Thanks reader Eva for sending me this…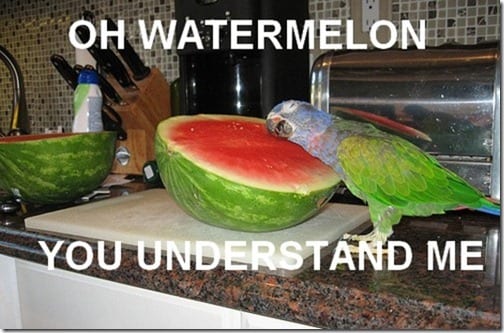 Favorite Breakfast – My favorite breakfast is an amazing egg sandwich, preferably made by someone else. Unfortunately a personal chef isn't in the cards when you can barely afford two buck Chuck, so I made it myself…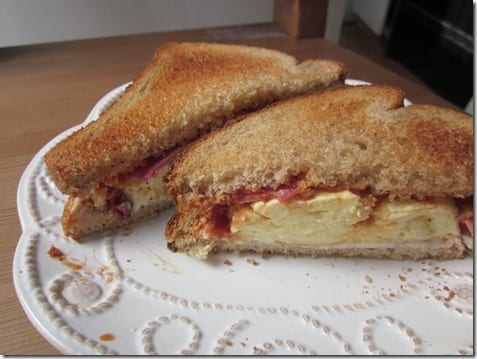 I put turkey bacon in it, laughing cow cheese and tons of hot sauce and ketchup. So so good.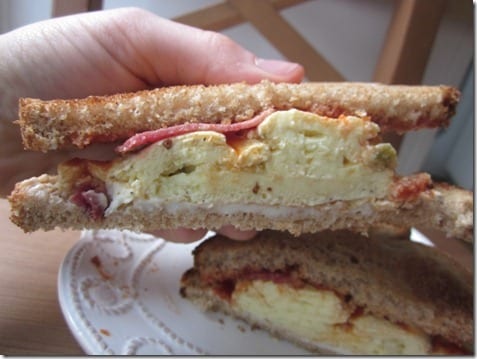 Food Coma – me after this sandwich…
Fun – I'm headed to the Disneyland Tinkerbell Expo today! Tomorrow will be low key and Sunday's the race! I still need to actually make my costume though…
Question: What are you doing this weekend? (Bonus points if you say helping me with my costume.)
Run SMART Goals
Fill out this form to get the SMART Running Goals worksheet to your inbox!