Hello! I set my alarm for an early 15 mile run. Ben and I had breakfast plans and I needed to be done before 9am. I usually set my alarm to "beat the heat" for summer long runs, but let myself sleep in during winter.
Well, today I was out the door before 6am. Armed with Nuun and Gu <- I always say "Nune of your business" when I'm mixing this…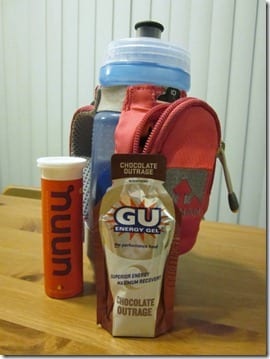 Things I have in my car today – water bottle, sweat towel (to sit on), jump rope and a blueberry.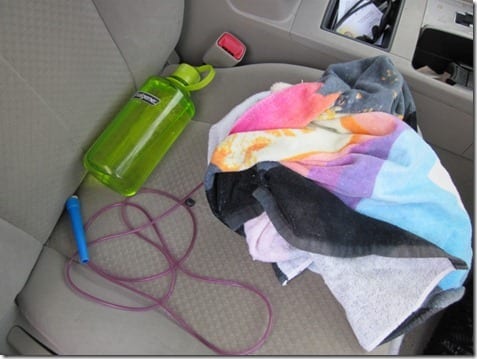 Ooh, I'm feeling hungry good thing I brought a snack!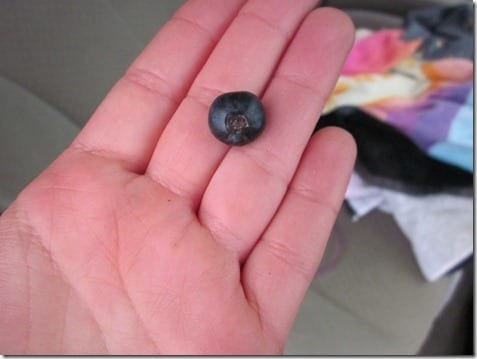 It's been a week since I bought blubes and it's just been riding around with me this whole time. Good thing no one sat on it.  See, there's a perk to not having friends!
15 Miles – done. It wasn't the easiest run, I really wanted to cut it short around mile 11 but I kept chugging along even if it was slow.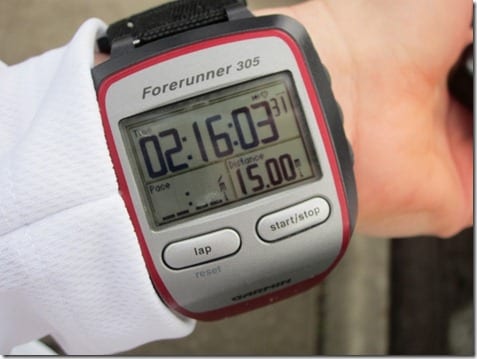 It's pretty gloomy and drizzly, but I was still too hot in a long sleeve. I was super sweaty, but didn't have time to shower so I changed out of my sports bras and shirt and headed straight to breakfast. I HATE wearing a sweaty sports bra after I am done exercising and have to get it off before I do anything else (if I can't shower immediately).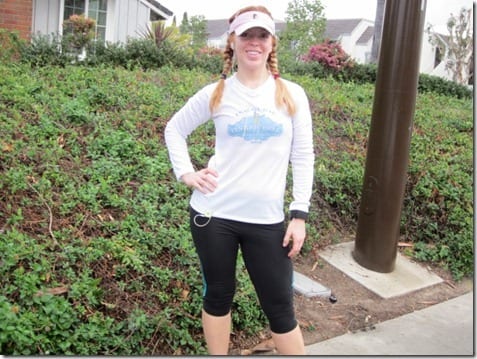 We went to Mimi's Café for breakfast. The last time Ben and I went here was after the Fontana Half Marathon. Those were some epic Lemon Poppy Pancakes, but they're seasonal and don't have them now.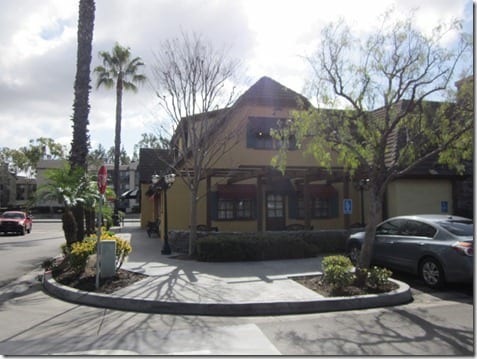 I started with coffee that paled in comparison to Jen's cappuccino.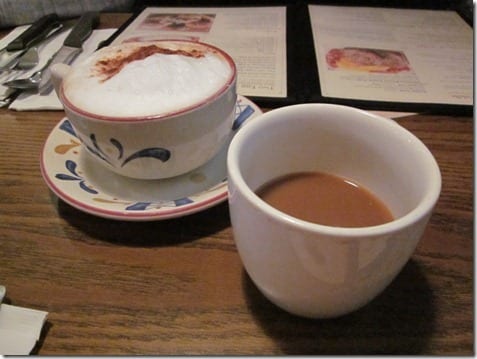 I ordered the fitness omelet to be healthy.
And I ordered the seasonal Banana Chocolate Chip Pancakes to be happy.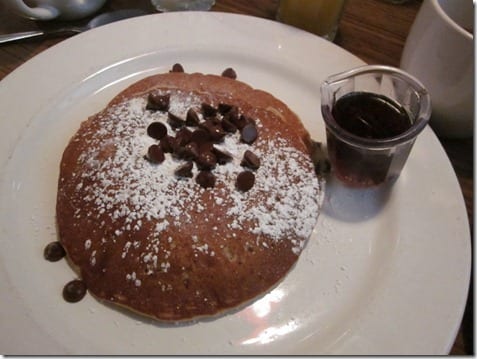 Actually Ben and I shared these because I wanted to taste them, but wasn't all about ordering this straight up. I'm lucky because he dominated them but I still got to satisfy the craving.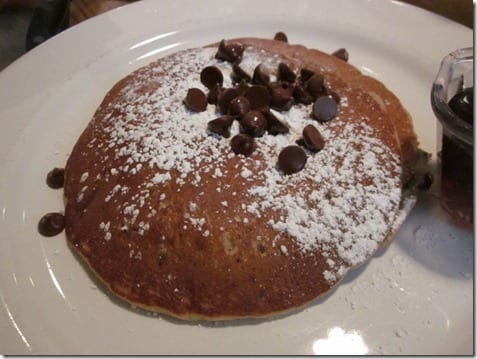 My meal also came with wheat toast that I ate 1 piece of just because it was there. Shoulda asked them to hold it. If they bring it, I will eat it.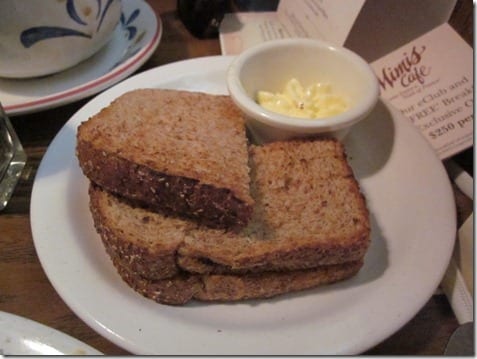 And I had three cups of coffee – I am going to be buzzing all morning but it tasted so good with cream (I never have any at home).
Our breakfast dates were Dan and Jen who live in New York. Dan and Ben went to college together.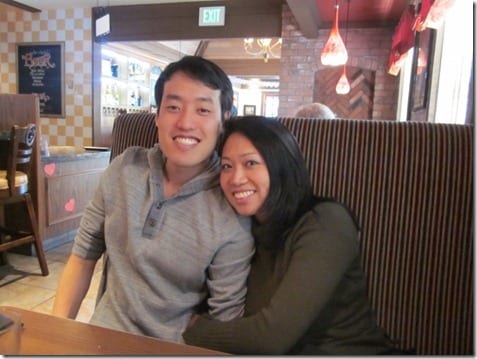 They are originally from Orange County and got married here in June, remember?
A little wedding flashback because I love looking and gorgeous girls in wedding dresses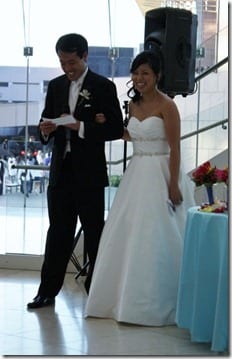 Have a happy Saturday!
Run SMART Goals
Fill out this form to get the SMART Running Goals worksheet to your inbox!