Part of my present to Ben was shutting off the computer last night. I've been really bad about bring my laptop with me while we're watching TV and then staying on super late. Does anyone else do this?
I made dinner before my evening shift so it was waiting when we got home. My favorite dinner is Pizza. My second favorite is salmon and sweet potato, this was close enough – chicken, roasted broccoli and sweet potatoes.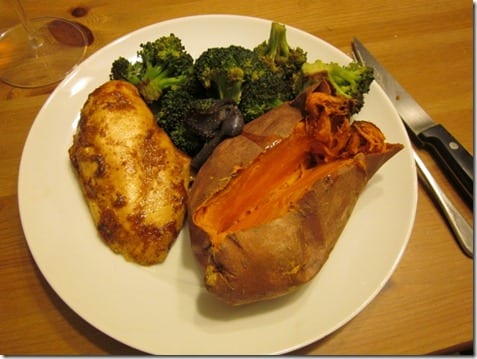 I stopped at the cupcake bakery on the way home to get Ben (and I) a treat but they were completely sold out. Ben offered to go to Yogurtland, but I was tired so we made our own Valentine's dessert – strawberries dipped in Nutella. We warmed the Nutella, dipped and froze them for 30 minutes. It was amazing.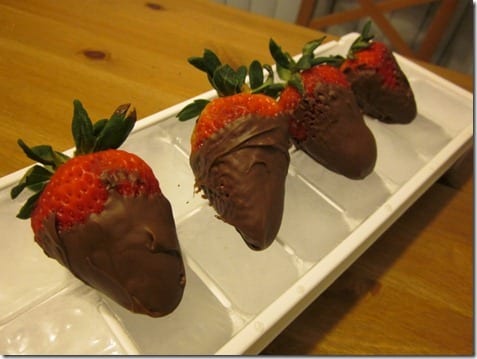 This morning I wanted to do speed work (I switched yesterday for today), but I didn't have time to drive any where (I have a morning client). So, I took a risk and ran a new direction. SCORE! It turns out it is 1 mile to this new stretch and the stretch is .5 mile (or an 800).
I did: 1 m warm up, 4 800s and 1m cool down back home. My pace for the 800s is around 7:35ish. I need to get it down to 7:15s per my coach friend, Margot.
Today was chilly, gloves make me feel awkward and yet like a real runner?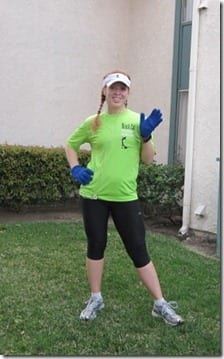 I used up the last of my big can of pumpkin for a protein pancake. I am digging this new all protein recipe.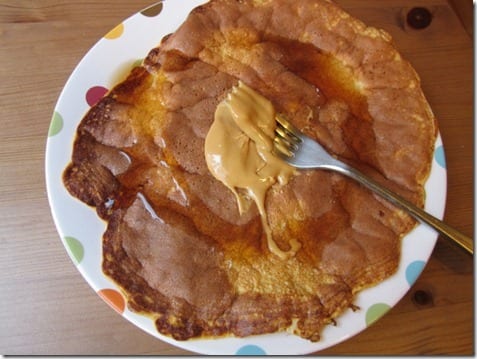 The addition of PB and a few handfuls of blueberries really keep me full!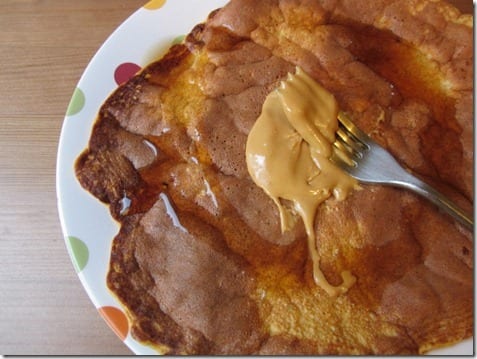 Okay, I'm off to train. See ya later!
Question: What's your favorite dinner?
Run SMART Goals
Fill out this form to get the SMART Running Goals worksheet to your inbox!