Today is National Almond Day! I didn't even realize until after my morning snack (blubes and almonds) so I celebrated double-y with almonds on my Peanut Dressing and Turkey salad. Oh, and some mustard pretzels from the bulk bins – I'm not normally a salty snacks kinda person, but I can make those disappear.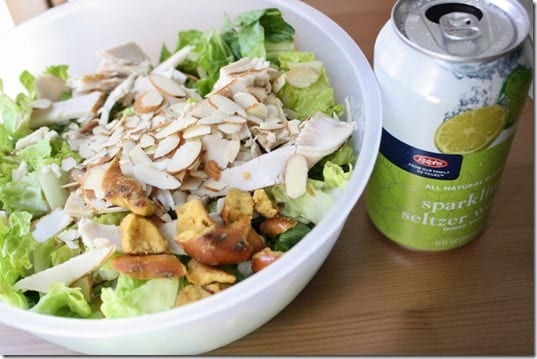 Vegas kept me company during a conference call. And by "kept me company" I mean jumped on my desk right in front of the camera and made me look like a crazy cat lady. He has 2 weeks to straighten up his act or he'll be fired as RER Intern. He doesn't seem to care, but I don't think he realizes what a tough job market it is out there…
I was still hungry after lunch so I grabbed an apple. It was just okay, I need a fancy organic Honeycrisp up in here.
What do you eat for a snack on National Almond Day?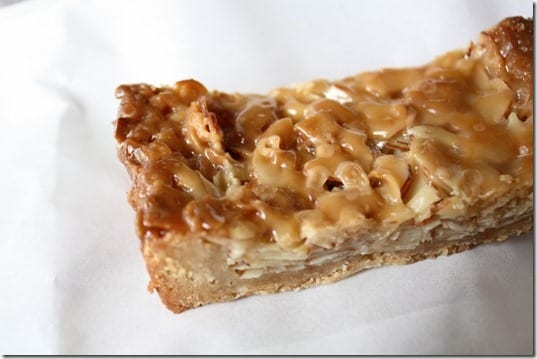 Well, if you're Ben you eat a this almond bar from a the Flying Goat in Healdsburg. Ben LOVES anything with almond or marzipan. (Seriously, if he had to choose between being married to me or never eating almond pastries again I'd be fighting for custody of that darn cat real fast.)
If you're me you have cereal with Blue Diamond almond milk and chia seeds.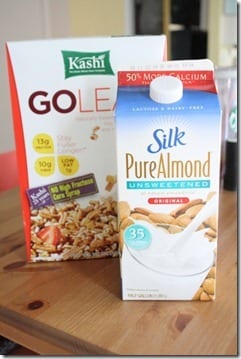 Ask a Monican #29
Monica from Run Eat Repeat talks about:
1. Any weight loss tips for someone on medication that makes it difficult to lose?
2. Do you think there is a set point weight you body likes?
3. Strength training makes my pants tight.
4. Are you worried you'll never reach goal weight if you get pregnant?
Email me your questions at runeatrepeat at gmail dot com or leave them in the comments below.
Run SMART Goals
Fill out this form to get the SMART Running Goals worksheet to your inbox!