We're finally home!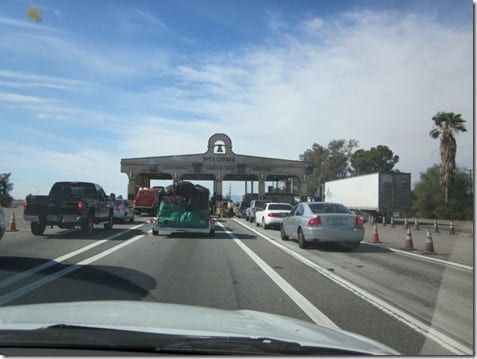 Ben drove the first leg of the trip while I read more of Mile Posts. I am in love with this book and read parts out loud to my driver when I was particularly moved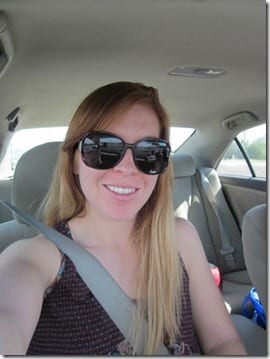 I love one "Post" where Armstrong says you can't be a good runner without running a few bad races, and another about body image.
Then, we switched and Ben took a little nap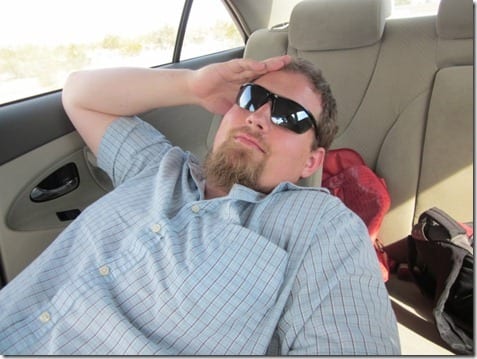 Since I was the driver I picked the perfect pit stop on the way home – Rite Aid with Thrifty's Ice Cream! Remember, I was just talking about this the other day? Ben has never experienced the tall cones!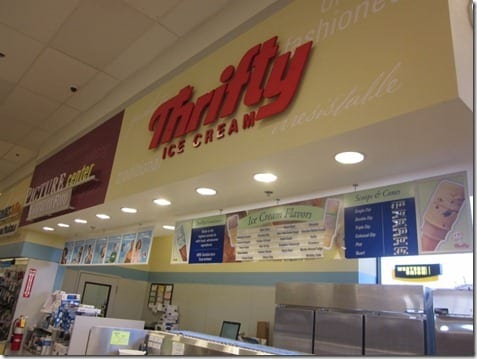 We shared a coconut pineapple and mint n' chip (specifically on the bottom for maximum savoring).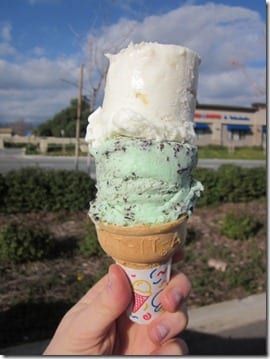 It totally took me back to happy childhood memories.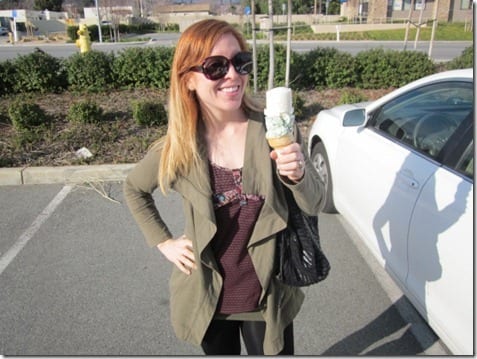 We made a super quick stop for some fruit on the way home, but were too tired to do any extensive shopping. 
I resorted to a frozen dinner with broccoli and asparagus for dinner.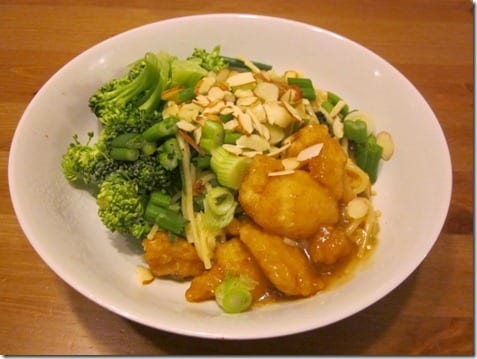 Back when Ben and I were dating we would grab take out and cuddle on the couch after a road trip. We were too busy with love to worry about groceries or clean clothes (sorry co-workers).
I remembered that on the way home and decided not to be too responsible this evening.
Right when we got home I did a Sunday Set Up "Power Hour". I gave myself one hour to unpack clothes, do a load of laundry and get a little organized. Then, I had full permission to just relax with my guy for a bit before bed time.
After dinner Ben made me a White Mexican Russian of sorts – Kahlua, vodka and milk. Now I am feeling relaxed!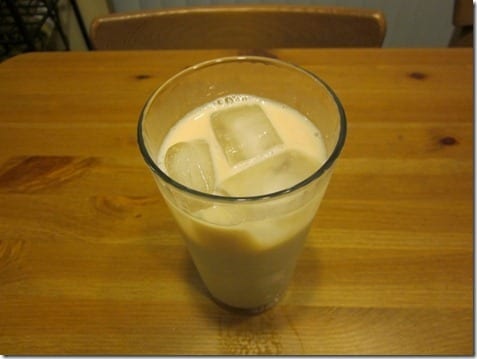 I'll deal with workouts and meal planning tomorrow.
Here are my favorite internet searches that brought people to RER this week…
1. is it anything wrong with eating bread – Yes, it''ll kill you so let me take it off your hands
2. going from cough to 10 miles in 3 months – I don't know if you should be running if you have a cough.
3. running to get over an ex – I guess it's better than searching "running over your ex".  (Check out my Get Over Your Ex Mix)
4. whats the point of drinking water – Not dying.
5. "why do people think chicken isn't meat?"  – Don't eat dinner at their house if you're vegan!
6. my boyfriend eats all my food – Eat faster.
Run SMART Goals
Fill out this form to get the SMART Running Goals worksheet to your inbox!