Okay, let's go back to yesterday for a minute when I went grocery shopping and scored this case of seltzer at Smart Co.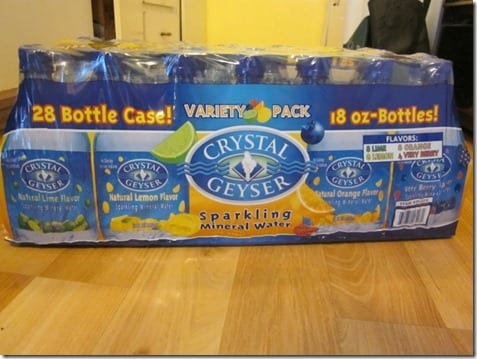 And I made salsa chicken in the crockpot. But, I make this fairly often so I decided to use the meat for chicken enchilada casserole. Sometimes my grandma would make this growing up because she said it was easier than "real enchiladas".
Oh, she would make real enchiladas too and to prevent the tortillas from ripping she'd dip them in oil. We were a healthy bunch.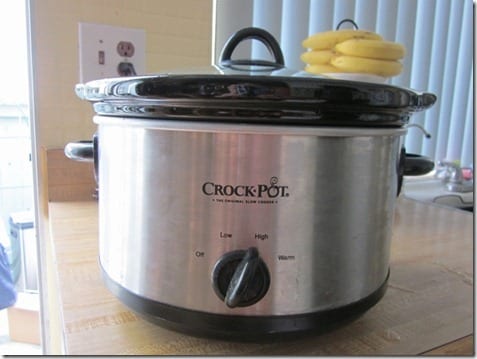 Anyways, I have a busy week ahead and decided to make a HUGE pan of enchiladas for Ben to eat all week. I just shredded the chicken and mixed it with cooked onions and bell peppers.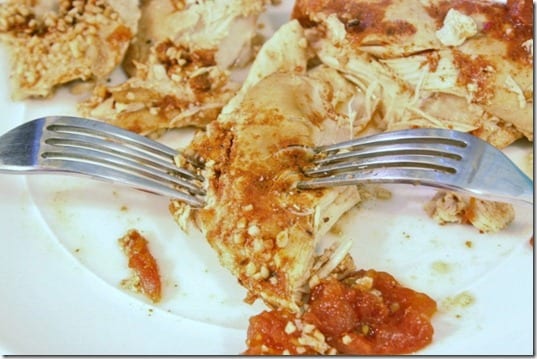 Then, I layered…
Salsa
Tortillas
Chicken, bell peppers, onions
Cheese
Run Eat Repeat
I was just going to make a burrito for my dinner, but had a ton of chicken leftover. So, I made real enchiladas for myself. I added extra pico de gallo to the filling because I like a BIG enchilada ifyouknowwhatImean.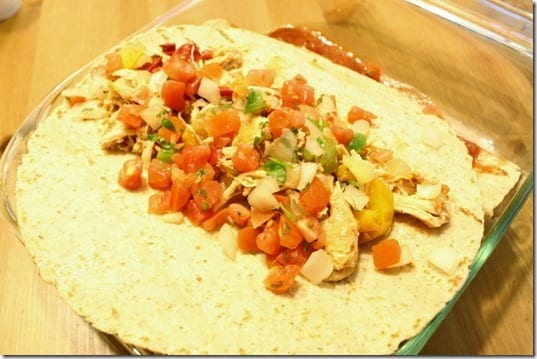 Enchiladas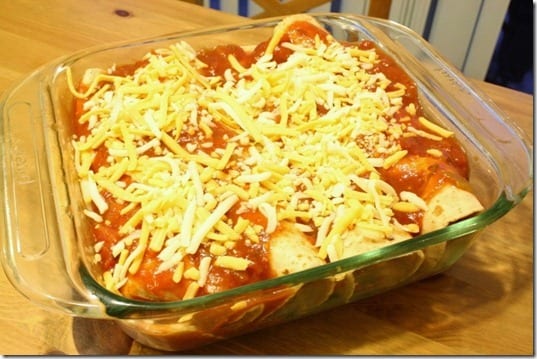 Enchilada Casserole
Baked at 350 until heated through
I served it up with beans and salad and went back for another piece.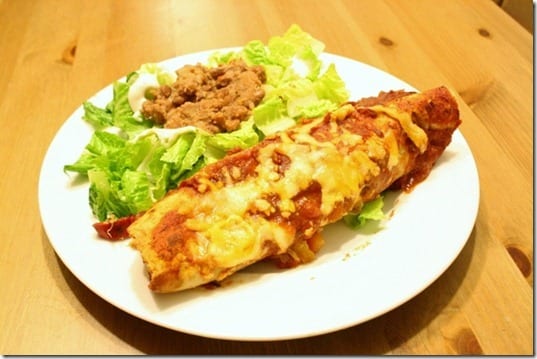 Ben was happy with his dinner too. Win win Din-din.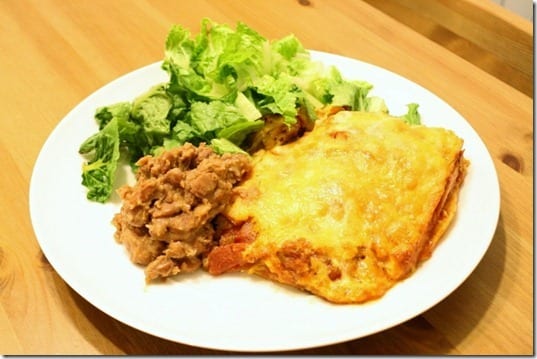 On Eating – But yesterday wasn't all margaritas and Mexican food. I hit a tired/stress slump in the afternoon and ended up snacking a ton. The thing I've learned about having a bad eating day is you can't let if flow over into your next day/week/month. I woke up bloated, went for the run on my schedule and came back for a healthy breakfast. Moving on!
A more scientifically minded person in my life described my actions like this…
My binging history has carved a deep rut in my brain. So, when I'm angry/lonely/tired/weird my body's default reaction is to eat. This doesn't go away overnight. Every time I am in a situation where I want to eat but am not hungry I need to consciously avoid letting my thoughts fall into the binge rut in my brain. I need to carve a new rut where I do "xyz" when I'm tired or stressed.
If only I could figure out an "xyz" that's as fun as chocolate…
Ironically today is Fat Tuesday!
Being raised Catholic and attending Catholic school, I still practice certain traditions of the church. I won't go into the details of my faith because I don't agree with many things about Catholism and this topic also brings up politics these days which would get me ranting for far too long.
That was a tangent! Anyways, I have always wanted to celebrate Fat Tuesday. I've wanted to go to New Orleans for years (and am sadly missing RnR NOLA again)!
I'll talk about what I'm giving up tomorrow. But today is Fat Tuesday and I wish I was celebrating with a hurricane.
Are you doing something fun today? Anyone have any Mardi Gras experiences? Please share!
Run SMART Goals
Fill out this form to get the SMART Running Goals worksheet to your inbox!