Hello and Happy Friday! I walked to the gym (it's just over a mile away) and did a strength workout this morning. The gym was empty! I love when the gym is empty – is that mean?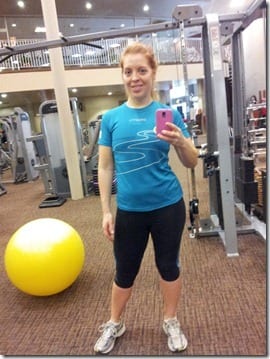 Well, if it is mean the universe got me back via the scale this morning. I doubt I gained 2 pounds this week, so I also checked my body fat at the gym.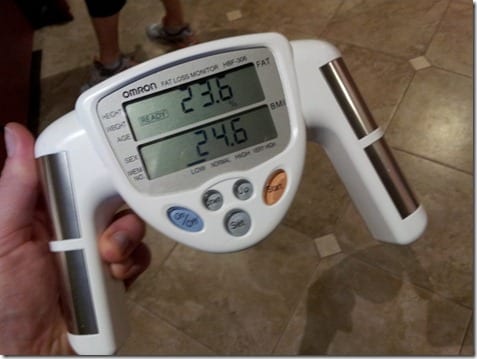 It's close to the last time I checked and in the Fitness range, so I'll take it!
(Source: American Council on Exercise)
This just goes to show that you should use more than just one measure of fitness improvements!
Pick a few important measurements and "check in" with them periodically. Some ideas:
Pair of Jeans

Time it takes to run a certain distance!

Heavier weights

Measurements

Endurance

Flexibility (Toe touch, Yoga poses)

Opinions of complete strangers on the internet

The scale
Anyways, I hustled back home super hungry and made a massive egg sandwich for breakfast. Real eggs because I was craving yolky yumminess, but I overcooked it.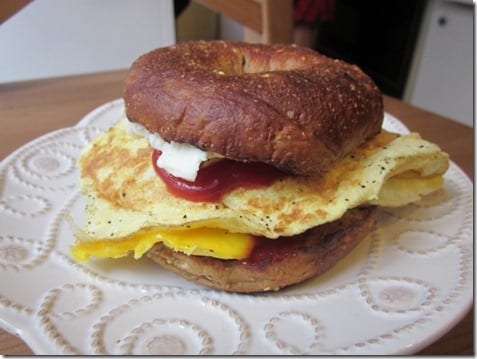 Now I'm chomping on grapes and talking to you lovely people
Run Eat Repeat is almost 4 years old! I really appreciate you reading and want to make sure I'm giving ya what you want. I've had some requests for a list of my favorite blogs and music playlists – would you like that too?
Anything else you'd like to see (or not see) here?
What are your plans for this weekend?
Mine involve running and Sangria
Run SMART Goals
Fill out this form to get the SMART Running Goals worksheet to your inbox!