Today is my 4 year Blogaversary! In hindsight, I wish I would have started RER on Feb 29th 2008 so it would only be 1 year old, but wise beyond it's years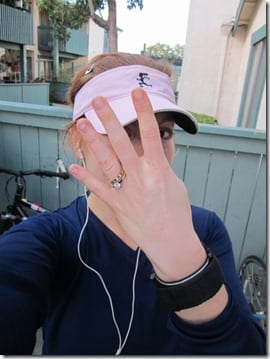 Wow! Looking back on the last 4 years is crazy – so much has changed in my  life, on the blog, in the world. I started Run Eat Repeat as a joke way to document running and eating – an online food diary since all my paper notebooks were cluttering the back seat of my car.
I never expected it to turn into this mess! But, I'm happy and very very grateful that you read. I'm very loud and weird in person, so internet friends are my only hope.
I literally started RER during a break at work one day and came up with the name pretty quickly. I remember walking over to my friend Adriel's desk and announcing my blog name (he's below) for feedback. I checked that it wasn't taken and Run Eat Repeat was born!
Since things were so different I thought I'd do a comparison of my life Then versus Now:
Then: I was a recruiter working in Torrance, CA. I loved my co-workers but didn't like my job. (This is the kind of weird stuff we did at work…)
And we had a walking club! It ended up just being me and 3 of my guy friends who would make fun of my hat for 30 minutes while we walked at lunch.
Now: I'm a blogger and personal trainer. I have no co-workers for the blog job and it's lonely so I bother my blog friends via text or gchat all day.
Then: I was dating some guy who lived in Orange County.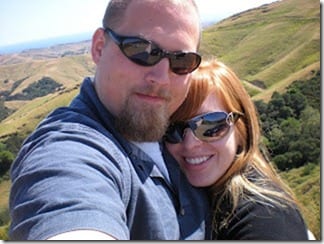 Now: I married that guy.
Then: I wanted to run my first marathon and use the blog to document training.
Now: I've run 4 marathons and want to do another!
Then: My blog posts had horrible pictures and even worse jokes.
Now: Nope. No change there.
In honor of my 4 year blogaversary I ran 4 miles this morning. I tried to do the same tempo run I did Thursday (my legs weren't feeling a speed sesh).
4 Miles – Average Pace 8:18
Mile 1: 8:24

Mile 2: 7:55

Mile 3: 8:27

Mile 4: 8:25
Last week's splits:
Mile 1: 8:05

Mile 2: 7:51

Mile 3: 8:39 (freeway overpass killed me)

Mile 4: 8:34
Breakfast was pumpkin pancakes.
And 4 glasses of iced coffee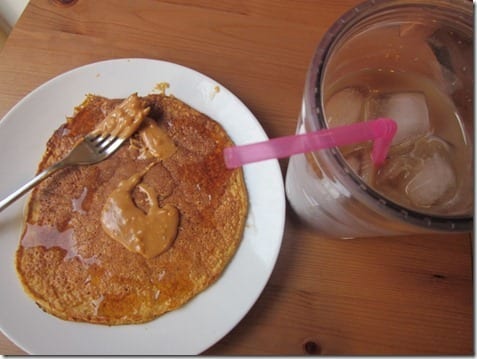 Oh, and 4 orange segments (multiplied by 2).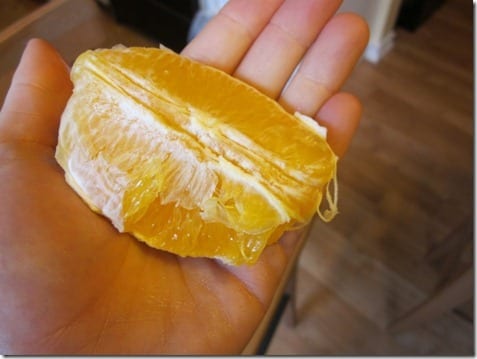 I'm not going to repost my first blog post since it's tragic. Plus, I didn't get a camera for a while after starting the blog so the first few posts are boring. Aaand I just remembered (while looking back on old posts) I had to delete a ton of them when I moved to self hosted so most of my first few months of blogging have been destroyed. That's probably for the best
But I will share with you the a list of things blogging has taught me in the next post!
See ya in a bit!
Run SMART Goals
Fill out this form to get the SMART Running Goals worksheet to your inbox!