Happy Friday!
Yesterday my client was wearing this shirt and I had to take a picture(she's 27 but our gym is near a retirement community so it was either funny or offensive we couldn't decide).
Now I can't stop saying, "Nice Hustle Grandma!"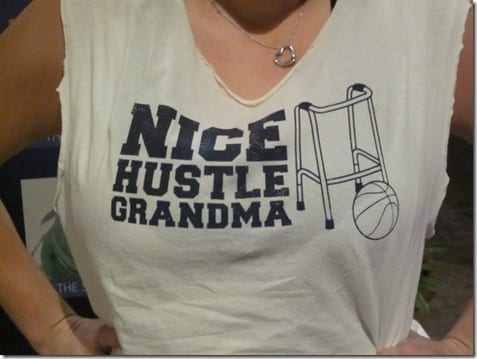 I walked to work yesterday afternoon and got home just before 8pm HUNGRY. I made the biggest salad for dinner… veggies, veggie burger, chickpeas, peanut dressing, Kashi crackers, half a bagel.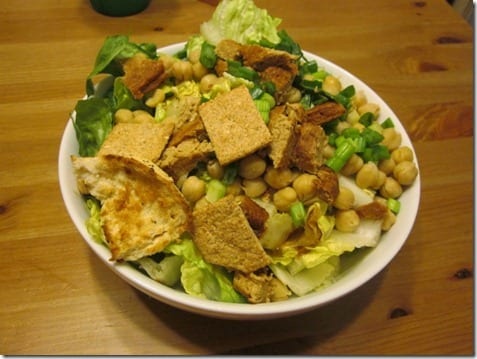 and the garden lites Butternut Squash Souffle for "dessert". I LOVED it! Ben did not. Maybe it's because I've been laying off the sweets, but I thought it was delicious.
This morning I did Level 1 of Jillian's RIPPED in 30. Level 1 isn't much of a challenge, but I want to do each level 5 times before moving on.  I liked that it was pretty short – I get bored fast.
I wore my new Target clearance rack tank top – it looks a little messy. Not a fan.
Breakfast was a bagel with PB&J on one side, Laughing Cow&J on the other. Plus a plain omelet.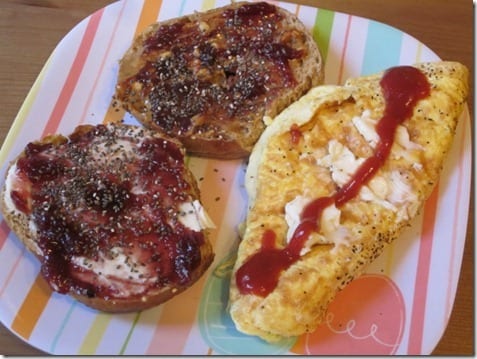 It's Flashback Friday!
(This would be me and my BFF the summer after senior year in Rosarito.)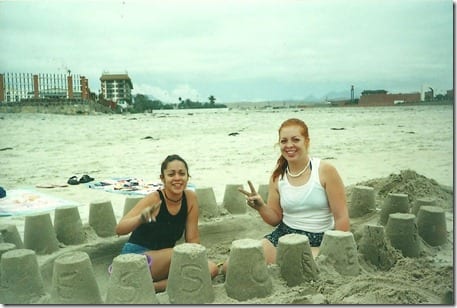 Today's FF is a little different because I don't have a picture of this memory, just a story. I recently used Subaru's First Car Story site to bring back my first little blue hatchback car. You can watch my little Nookie Machine story here.
And you can make your own First Car story on their site here. 
Disclosure: Compensation was provided via Glam Media. The opinions expressed herein are those of the author and are not indicative of the opinions or positions of the advertiser.
Question: Ever gotten in an accident because you spilled oatmeal on your lap?
I have… Busted!!
Run SMART Goals
Fill out this form to get the SMART Running Goals worksheet to your inbox!