Happy Saturday! I'm thinking about officially making Friday's pizza night. Sadly, this is the best idea I've had in years. But the "thin crust" frozen pizza I bought was a scam. Don't try to fool this Mexican – I know a tortilla when I see it!  I stole a piece of Ben's "real pizza" for carb-age.
More specifically, Friday should be Pizza and Wine night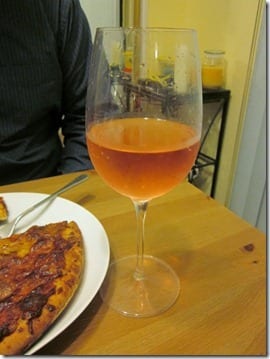 This morning I woke up and did my pre-run rituals – bathroom, change, iced coffee, PB&J toast, bathroom again…
I had 16 miles on the agenda with the last 3 at Marathon Goal Pace. Hey, why do I have a MGP with no marathon on the schedule. Because I'm considering one and want to decide after next weekend's long run.
I ran to my favorite spot and Ben picked me up 16 miles later. He rocks.
16 Miles – Average Pace 8:39
My splits weren't very even but that's partially because the route.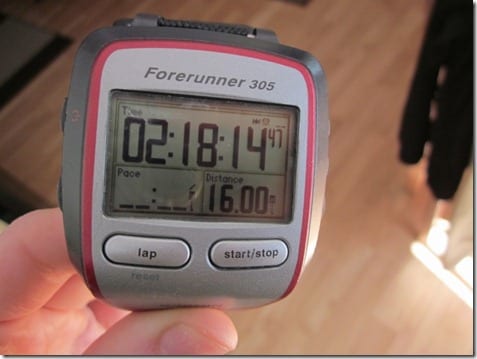 When I got home I had a quick bowl of cereal. Yes, that would be the last of the Kashi Crisp. It lasted all of 3 days…
Then, I hit up Whole Foods on the way to my mom's. I spotted this new Larabar find – uber. I didn't get one because I'm a chocolate girl and these were all fruit.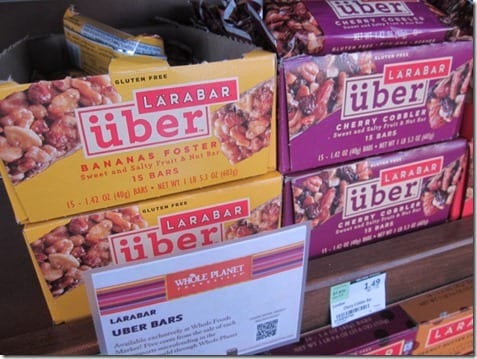 And my post-run ritual… Whole Foods Salad Bar. A little bit of everything and a new bigger can of Stevia. I tried the Ginger Root-beer because my stomach has been randomly hurting and I'm hoping the ginger would help.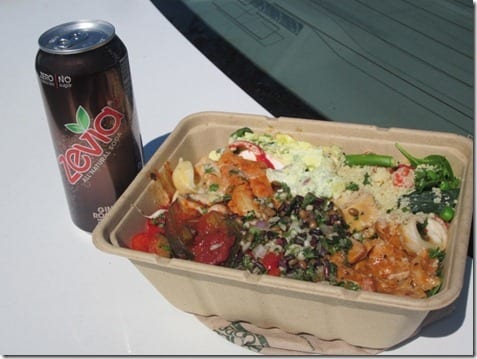 I really wanted quinoa and there wasn't a good quinoa salad today. Oh well, guess I have to go back…
On a bed of kale (why don't I buy kale anymore?!)… vegan ratatouille, grilled veggie couscous, baked ziti, old fashioned potato salad, chicken masala, tabouli…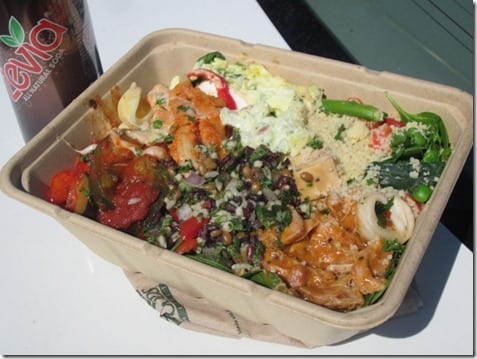 Now I'm blogging from my Nina's car enroute to my cousin's baby shower. She lives in B.F.E, California so we're carpooling.
See ya later!
Run SMART Goals
Fill out this form to get the SMART Running Goals worksheet to your inbox!