Remember when I lived in Maryland for a year and lost tons of money on a cross country move following a dream that failed and fell in love with Crab Cakes?!
Well, my crabs are back…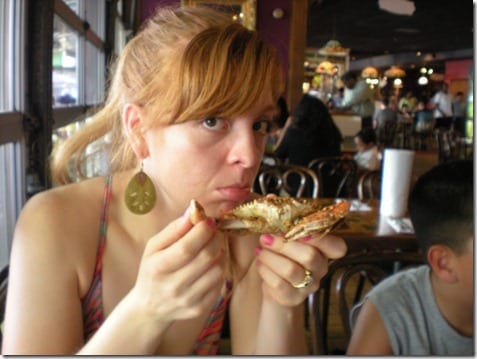 and I'm happy about it!
I found crab cakes 50% off a while back and froze them right away because I wasn't sure when I'd make them.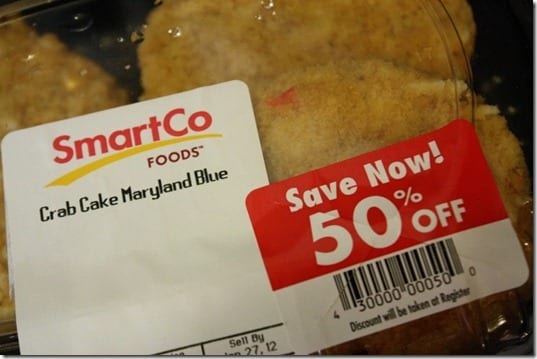 Well, tonight was my night and they were amazing.
I served them up with roasted brussel sprouts and asparagus, mashed potatoes and homemade tartar sauce.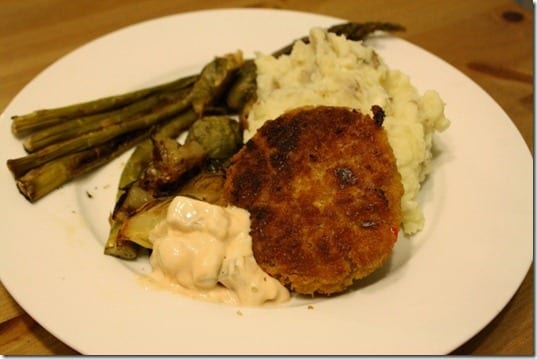 It almost made me want to move back to MD.
Almost.
Remember my hint with the stickers from last week???
No, unfortunately I am not doing an Ironman
. Although, I'm sure I'm going to want to soon because…
I am headed to Galveston, TX this weekend to watch the Galveston Iron Man U.S. Professional Championship with Chocolate Milk Team Refuel and see them unveil their new ad with one of the racers!
I'm sure I"ll come back itching to tri, so I'm excited and nervous and should get some laundry done since I leave Friday! See ya later
Run SMART Goals
Fill out this form to get the SMART Running Goals worksheet to your inbox!