Breaking Costco News!
They have turkey ciabatta sandwiches at the food bar!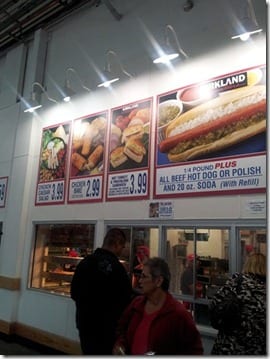 I picked up one to have a bite / for Ben's lunch. It looks just okay upon first inspection, but is served up warm and you can tell the bread is crispy on the outside, soft on the inside.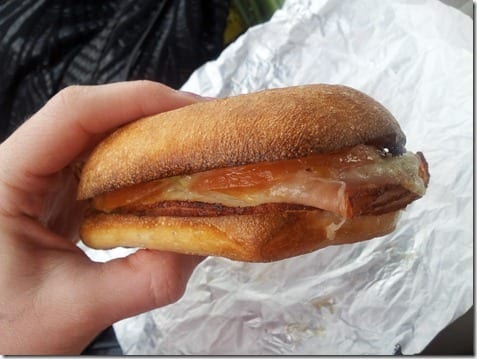 The inside bites are good! It has turkey, pesto, onion and tomato. Ben really liked it.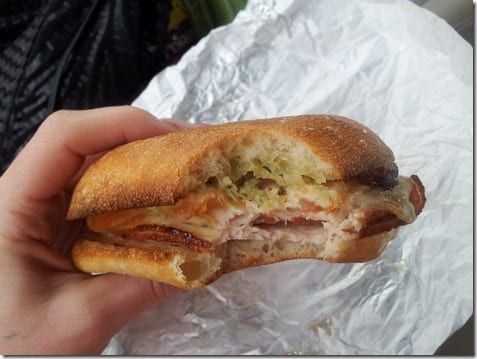 Ask a Monican #34
Monica from Run Eat Repeat talks about:
1. How do you increase readership of your blog?
How do you get ads on your blog??
2. Blisters from running – HELP!
3. What cereal should I eat at night?
Mentioned in the vlog:
Katy Widrick's blog where you can find information about how to make money on your blog. Her latest post specifically talks about Working with Sponsors.
Got a question for me? Email me at RunEatRepeat @gmail dot com
Run SMART Goals
Fill out this form to get the SMART Running Goals worksheet to your inbox!