Good Day
I am planning on doing 10 miles tomorrow morning so I took today off from running. I was almost done with Jillian's RIPPED in 30 when Ben suggested a walk. I grabbed one of his sweatshirts, an iced coffee and joined him!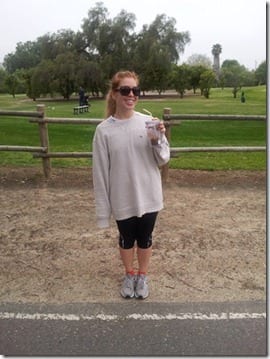 Last week someone asked me for my French Toast Recipe and I sent them a link for Bagel Thin French Toast. Then, I realized that wasn't a recipe at all.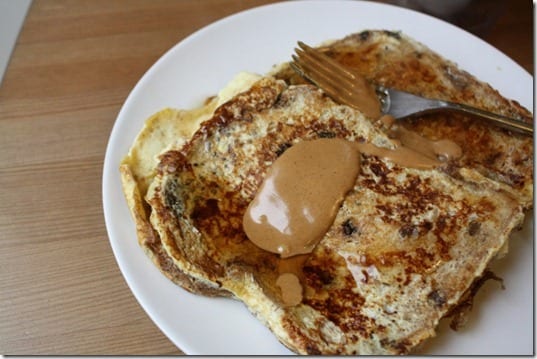 Really, I don't follow recipes. But here is my "recipe" for Cinnamon Raisin French Toast that I made this morning:
Mix the following: 1/2c egg whites with a dash of each – cinnamon, stevia, vanilla, milk
Dip 2 pieces of Cinnamon Raisin Bread into mixture. Dust with chia seeds.
Cook on a HOT oiled griddle.
Top with PB when it's still steamy so it melts. Add syrup. Devour.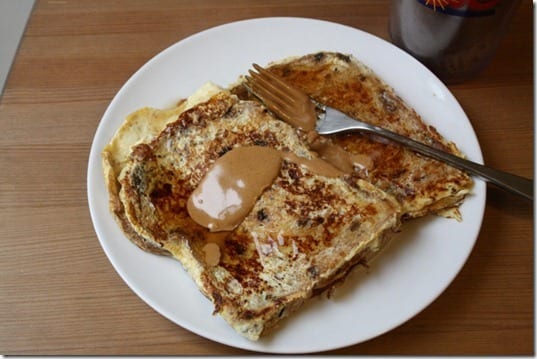 Now I'm chomping on some fruit and talking to you lovely people.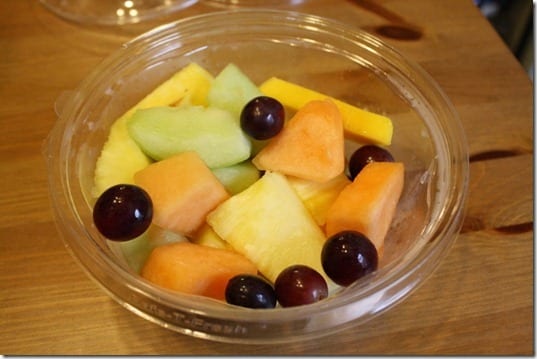 This weekend's trip is somewhat last minute so I have a lot to do before I go:
To Do List:
Return Emails
Organize/write travel schedule through June (I have our annual Marco Island Trip and Blogher Food and a race that month. I need to make sure I can do it all!)
Tape Ask a Monican!
Wash Clothes
Clean litter box
Sweep / Mop area cat keeps drying to bury (?)
Bank
Pack
Work today 2-6pm
In addition to June travel I have the Reach the Beach relay coming up in May! The organization just announced a new race in NJ October 12-13. Check it out here.
I'm trying to figure out the new Facebook Timeline style for Run Eat Repeat. Please like me if you haven't already
Question: How often do you check Facebook?
I check it daily to see what's up with RER and if anyone tags me. But, I only spend a few minutes there.
Run SMART Goals
Fill out this form to get the SMART Running Goals worksheet to your inbox!