As much as I LOVE traveling, it's hard for me to not over do it when I'm out of town. Today I'm hitting the "Reset" button and getting back on track with healthy eating.
I started the day with a 4 mile run, in the middle I did every other 800 at a quicker tempo.
Breakfast was an egg sandwich with laughing cow cheese and ketchup.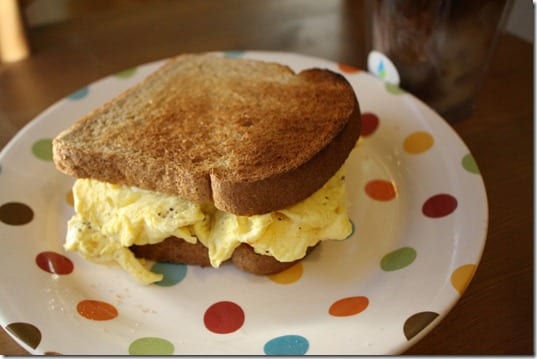 Then, I rushed to work to train a client that had to switch days this week.
Now I'm back home chomping on nuts and an apple before I meet my little peep for a walk.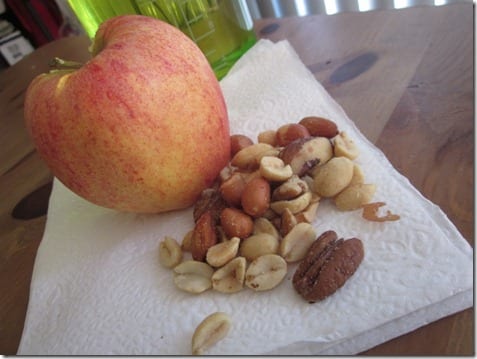 I bought the Abs edition of Oxygen at the airport this weekend and read it on the plane.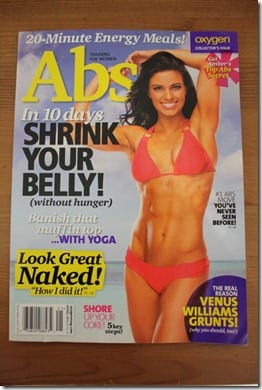 Inside there is an article about carb cycling with a set meal plan.  (If you don't want to buy the magazine Jamie Eason's 12 week trainer program also has a phase of carb cycling. But, most people I've heard do her program don't stick with the meal plans because it's restrictive and hard to do long term.)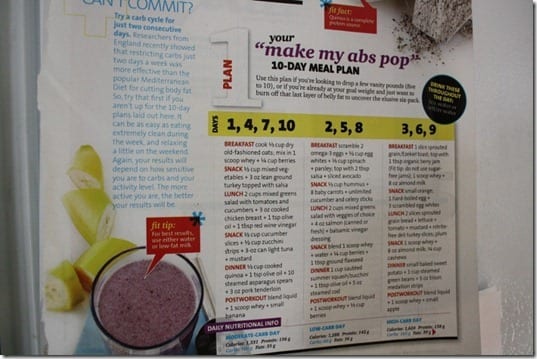 The article claims carb cycling can help make your "abs pop". I'm curious to try it, but am going to focus on eating clean this week and am not really motivated to try anything drastic right now. But if you are interested…
Carb Cycling Diet Plan Resources:
Scooby's Workshop let's you input your height, weight and activity and gives you a breakdown of how many calories you should be eating per day.
This site – Fitness Lynn has a clear breakdown of meal and snack options for Low Carb and High Carb days.
What are your thoughts? Ever counted carbs or tried carb cycling?
Run SMART Goals
Fill out this form to get the SMART Running Goals worksheet to your inbox!