I woke up this morning and apparently was still asleep when I made coffee because I forgot to put the basket back! Major fail. See? This is why I have to make coffee the day before and have it iced in the morning!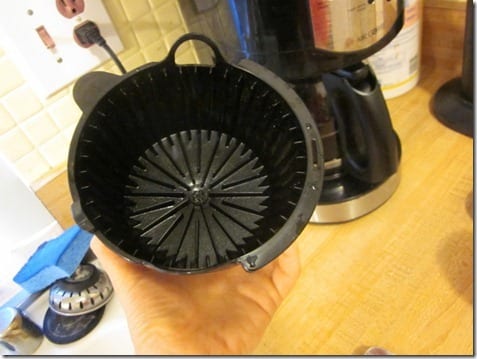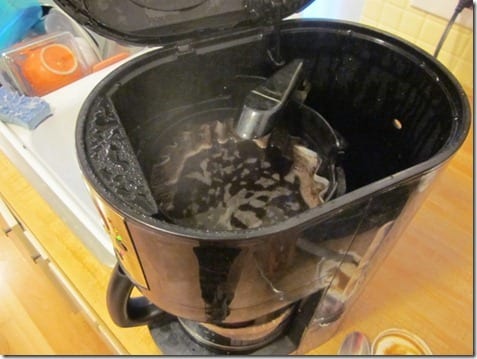 I ran 15 miles average page 8:47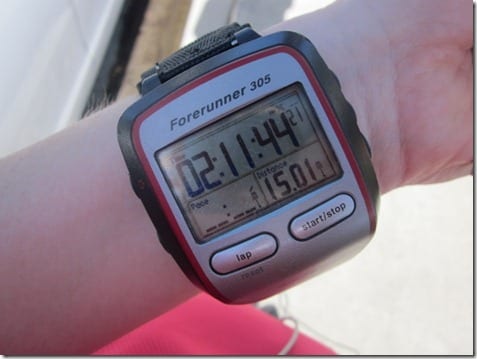 I felt pretty good the whole time, but have to say I am somewhat uninspired because I still don't have a "goal race". I love running and am trying to stay in shape so when I finally pick a race I can just jump right into training. But, it's hard to push for 15 miles without a cause.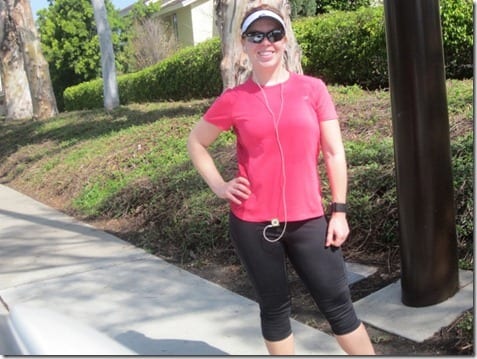 Wait. Lemme stretch…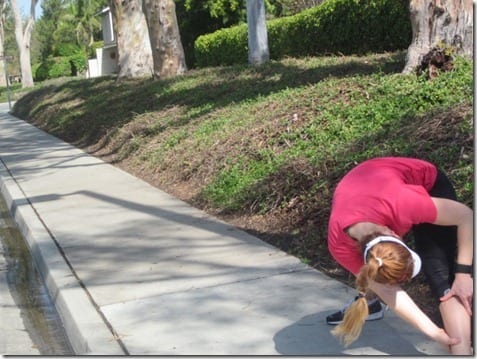 I need to stretch for real today.  I am so tight and my IT band is getting angry. I can't go to yoga tomorrow since it's the most important day of the year. But, I will go by Wed. or else.
Okay, maybe I don't need a race to be inspired to run because the whole time I just kept telling myself… "15 miles and then Whole Foods. Faster you're done, faster you can go to Whole Foods. 15 miles and then Whole Foods… "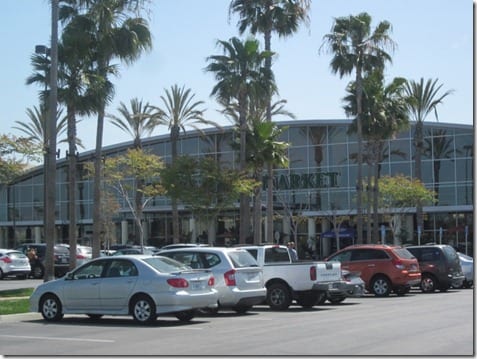 I started with an appetizer of Detox Juice – add Spirulina, in a large cup with tons of ice, wheat grass on the side. <- If you ever need to know my order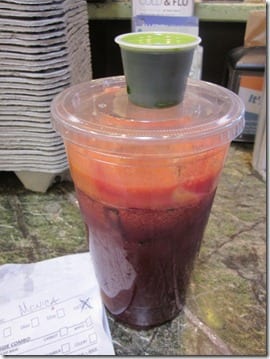 And this pic if you ever need to know my name…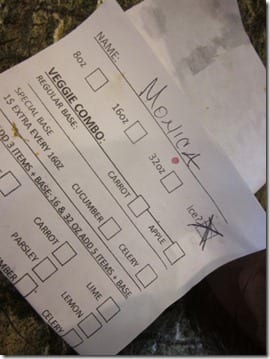 I sipped my juice while walking around. Then, I hit up the Whole Foods hot bar. Yes, you can buy happiness. But, it costs $7.99 per pound.
The Thai Black Rice caught my eye so I took a little scoop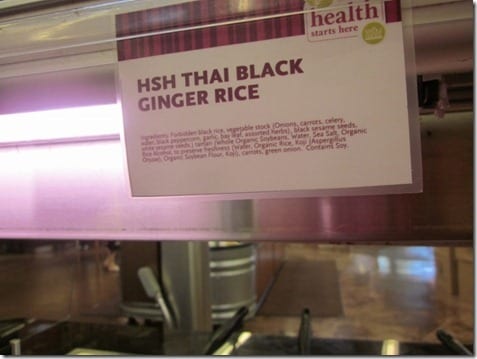 Although, I can't confirm that this is black rice because I don't see color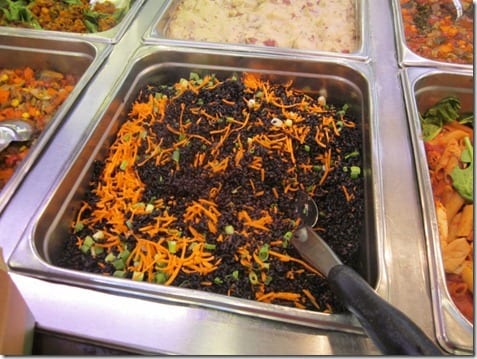 As I was piling other organic, yet calorie dense foods into my card board box (read: Macaroni N' Cheese!) a pretty girl came up to me. I figured she was going to politely ask me if I realized I smelled like cow dung as maybe I stepped in something (hey, I just ran 15 miles – it's not cute).
Turned out it was a reader named Mary! She has a blog called What's Cookin' With Mary. She didn't seem to judge the fact that I was covered in salt from dried sweat and smelled like garbage (which I should formally apologize for).
More importantly, she didn't care that I was carrying 8 pounds of organic potato salad. And that reminded me of the other day when Ben commended me on staying with my Lenten promise to not eat frozen yogurt.
I joked that the only reason I haven't went to Yogurtland is that would be the one time I'd run into a reader and get busted!
But, just now I realized that if someone was always following me around judgingly I might watch myself a little more.
Ha! Who am I kidding?!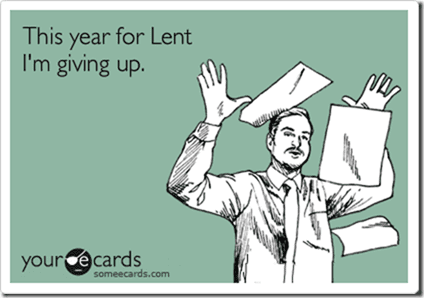 I didn't mind the guy driving on the side of me's judging looks as I shoved this in my face on the way home. So, it doesn't seem like I'll be classing it up anytime soon.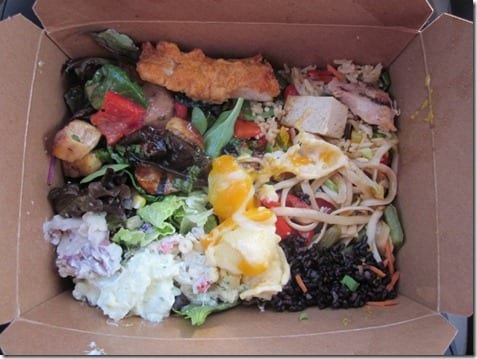 Oh! I also got a carrot muffin and plan on giving half to Ben. He better hurry home though (he went to his MMA gym this morning)…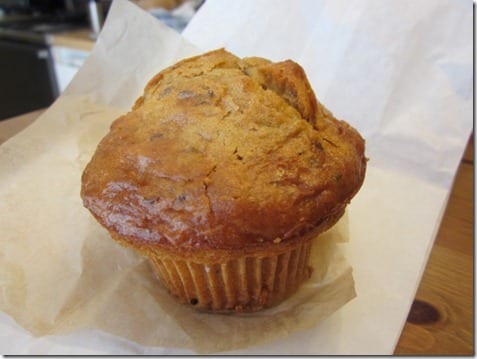 Question: Do you live  your life like no one's watching?
Run SMART Goals
Fill out this form to get the SMART Running Goals worksheet to your inbox!