The rain woke me up last night two times. What is up with that?!
Luckily, it was done by the time I rolled out of bed and hit the road for 5 miles. It was slow. I've had a week of bad runs
Just as I was feeling sorry for myself I saw a rainbow in the distance! Thanks God I needed that
After a quick one-two shower I grabbed my old obsession that's returned – whipped cottage cheese for breakfast.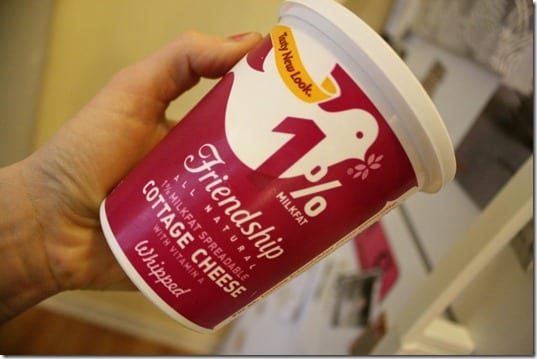 In a bowl (as opposed to a plate?): pumpkin (heated and sweetened with stevia), pp spice, whipped cottage cheese, chia seeds, Kashi Go Lean, PB and more PB.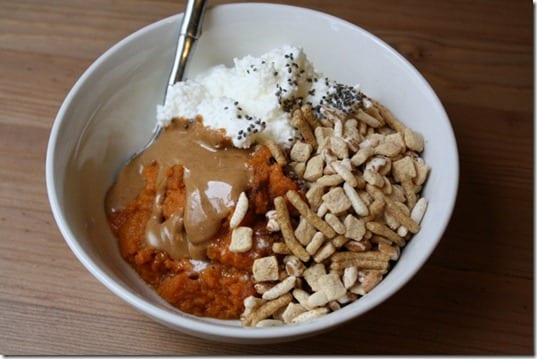 This was delicious, but I still kinda missed eggs…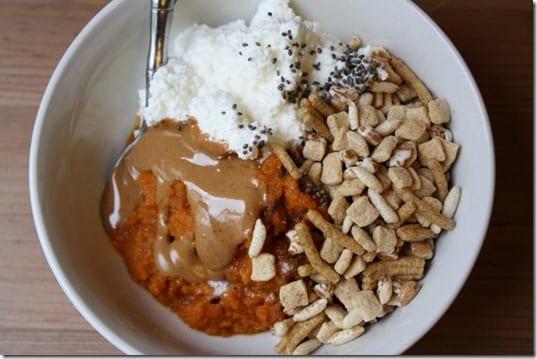 Fun fact: Before I was birthed my mom lived off of cottage cheese and fruit when I was in her belly. I bet her fruit consumption was 98% watermelon. That explains a lot.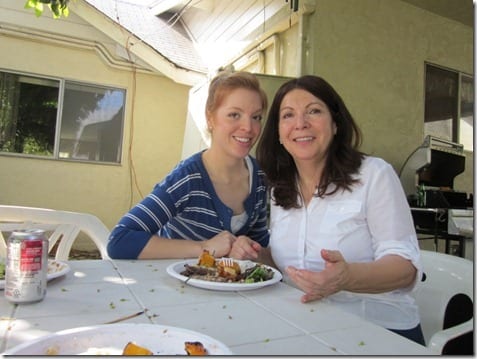 Question: Ever ask your mom what she ate while pregnant with you? What was it?
You should find out and see if it explains any odd obsession with certain foods…
Run SMART Goals
Fill out this form to get the SMART Running Goals worksheet to your inbox!