Yesterday I ran 11 miles as a half hearted LR effort. I'm running the Big Sur 10 miler Sunday, but it's TBD if I'll stick with Ben and run/walk or what. So, I wasn't sure if I should push it or save it or all of the above.
When I got back I had to quickly pack and run an errand. I made a green smoothie to go.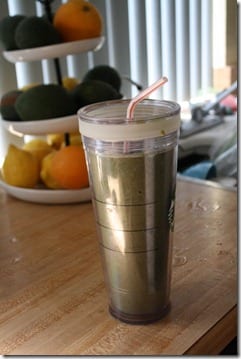 Lots o'chia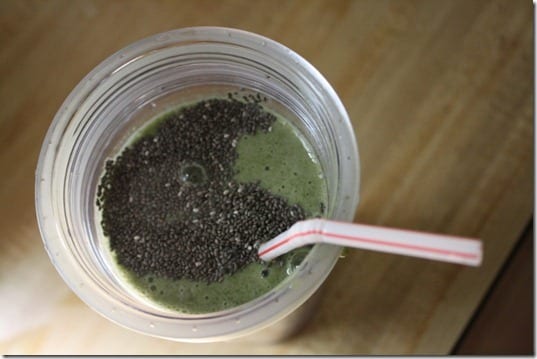 One of my stops was at Costco for a few road trip supplies and I found this cooler.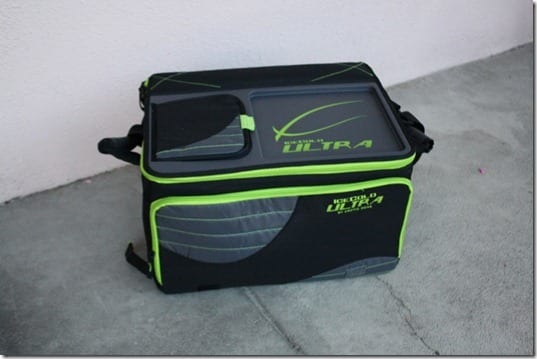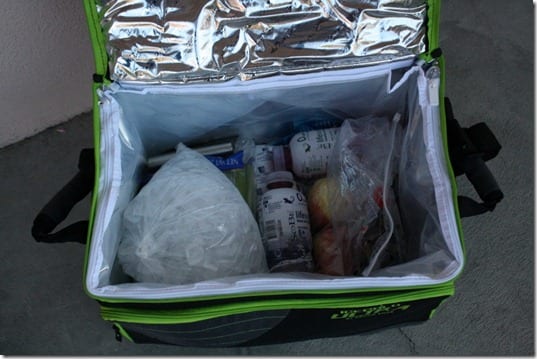 We have a very BIG cooler and a lunch box sized one, but we needed a middle size. As Goldilocks said, "This is just right."
When I got back from my stops there was a package waiting for me. A rep from Honey Bunches of Oats heard I was quite the cereal connoisseur and sent me their two new flavors.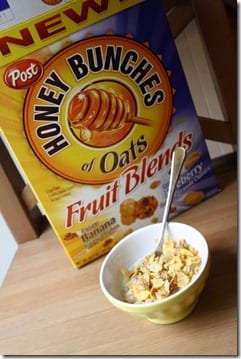 THIS right here is why I am a blogger – free cereal. Done.
I had a bowl of the banana blueberry before we went on our way.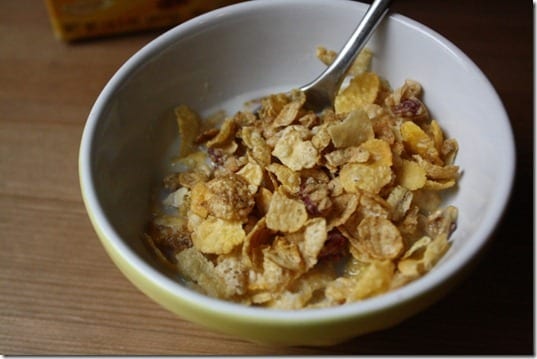 Then, Ben and I hit the road up to Monterrey. It is an 8 hour drive north (California is too big).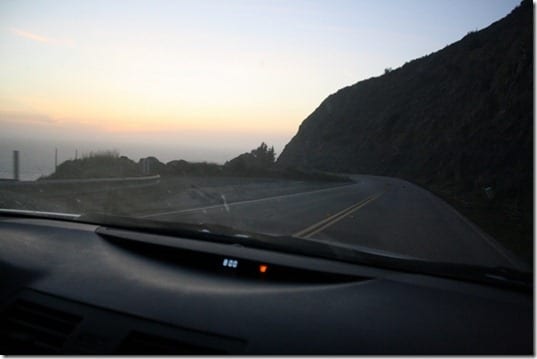 I am very over road trips today, but I did get excited when I saw this sign!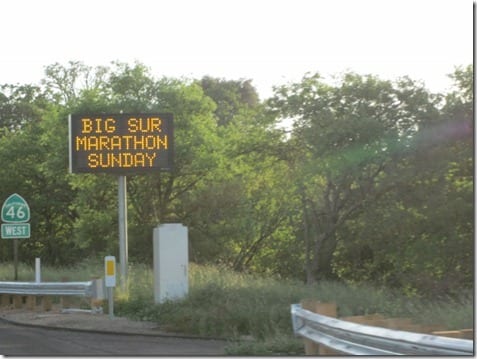 We stopped for dinner around 6pm and found a little sushi place courtesy of the magic phone.
I had a baked lobster roll and Ben and I shared some CA rolls.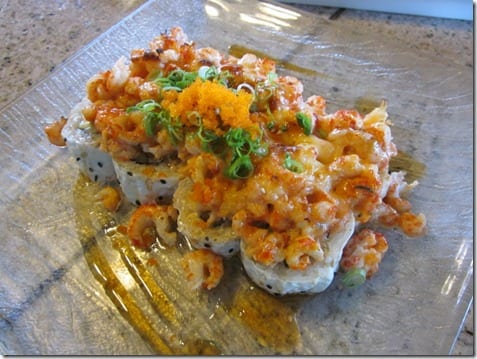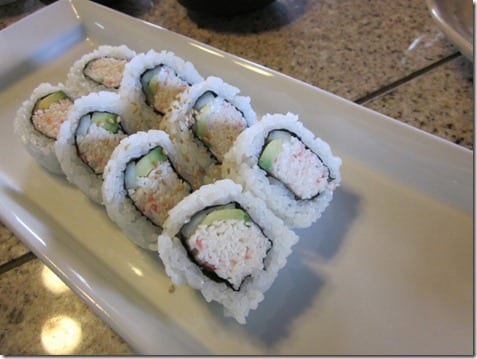 I don't know why he's so serious about his chicken bowl. Maybe it's because I stole some.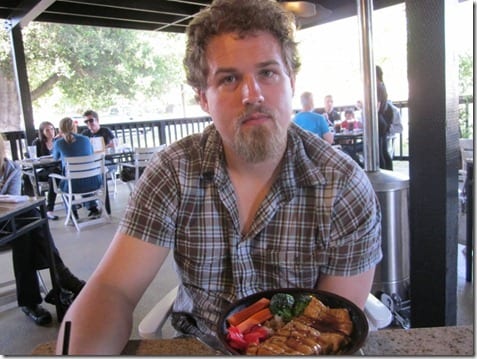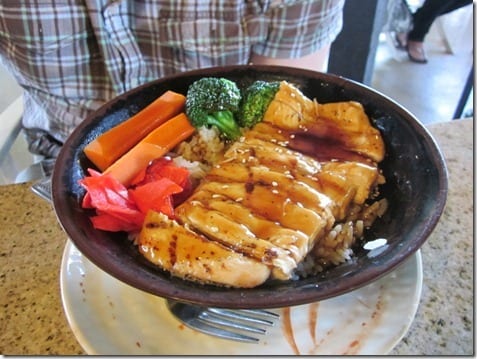 By the time we got to our hotel it was 10pm and I had a granola bar. I could have done without it, so I'm calling this a night time eating fail (but at home it would have been worse).
This morning we walked in search of breakfast. Our first stop was the Starbucks in Safeway. I wanted an egg white wrap, but since it's in a store they don't sell sandwiches (because it would conflict with the deli). So I grabbed my iced coffee and headed on my way,,.
I can eat Subway for breakfast and lunch every day. Love it.
Subway, the unofficial sponsor of RER (if only they knew that).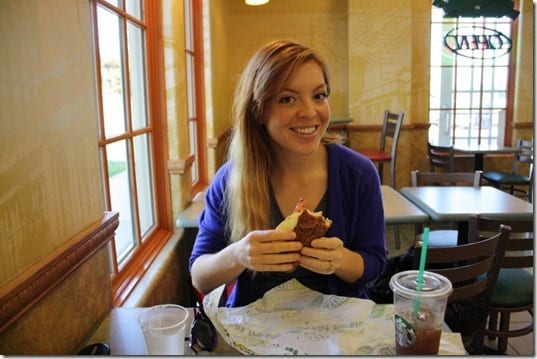 Speaking of… the winner of the $50 Subway Catering Gift Card is:
Please email me your name and address.
On the way back to our hotel we stopped at a produce stand for fruits. Ben thinks eating 2 bananas will magically help him bust out 10 miles tomorrow. We'll see.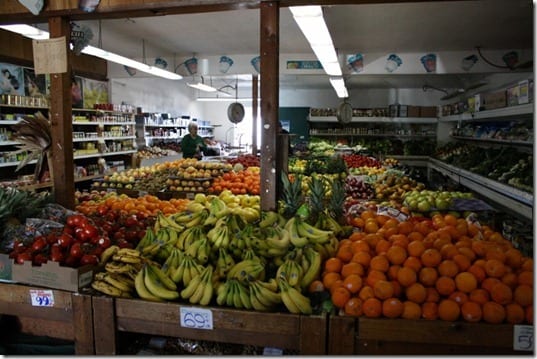 We're headed to the Big Sur Marathon 10.6 Miler Expo now! See ya later
Question: Ben is un-trained for this race (because he joined an MMA gym and has been doing that instead). Got any tips for his first 10 miler?
Run SMART Goals
Fill out this form to get the SMART Running Goals worksheet to your inbox!