Happy Monday! I started my day with a nice little 3 mile walk while reading blogs on my phone. I have a client at the gym tonight and will try to get a strength workout in before or after her.
I don't know why but I was craving oatmeal for breakfast today (um, maybe it's because every blog I read had a pic of it?). I made pumpkin oats for Ben and I topped with granola and almond butter. Those lighter spots are banana and cottage cheese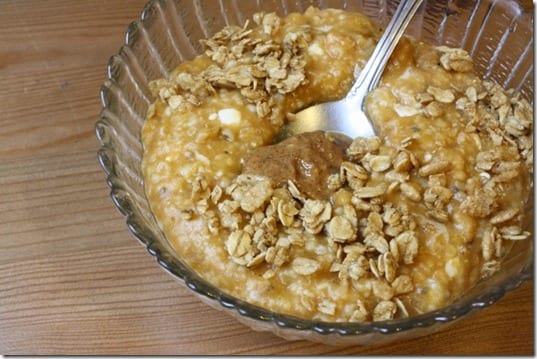 Both Ben and I are starting our new jobs today (okay it's my old old job that is new again for me)! There is definitely a fun, nervous energy up in here this morning!
Friday's conference calls brought me up to speed a bit, so I'm not going into the office today after all! First day of work feet: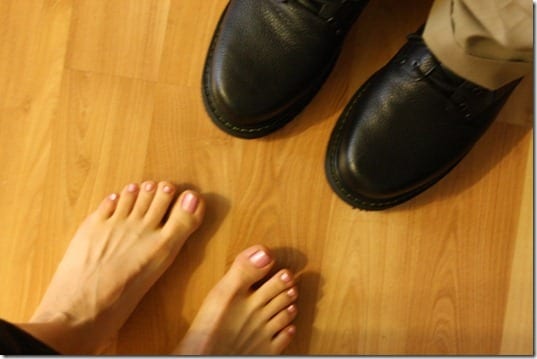 I packed up the days snacks – grapefruit, celery, HB egg and almonds (unpictured). I'm thinking a wrap for lunch sounds good…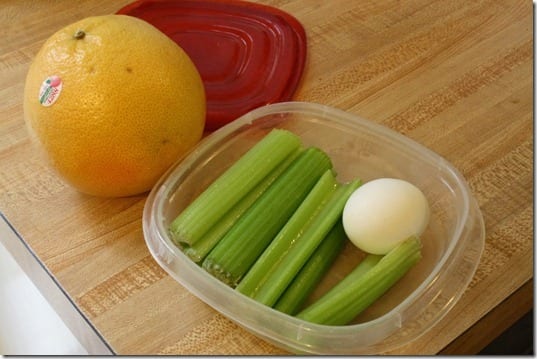 Even though the drive up to LA really sucks, I'm a little sad I won't be going into the office today. I was hoping to talk about running with all my co-workers…
Question: Pack your lunch and/or snacks today? Whatcha got?
Run SMART Goals
Fill out this form to get the SMART Running Goals worksheet to your inbox!