I woke up this morning and knew I should do a speedish run, but I didn't really want to. So I told myself, "It's okay if you want to suck at life. But you should really get it together and at least do 4 800s so you don't have to explain to your blog readers that you are a failure."
So I did.
The End.
I knew one thing this morning – I did NOT want eggs. But I couldn't remember what I ate before I fell in love with them. Oh wait, CEREAL!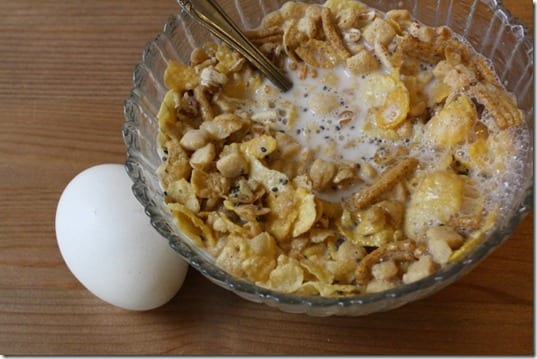 I ended up saving the HB egg for a mid-morning snack and eating it with an apple.
Remember how I have avocados for days?! Well, they're going bad even faster than I can eat them (and that's FAST!).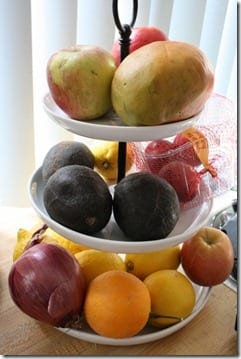 So I sliced some up – cut in half, slice in the peel, scoop out with a spoon: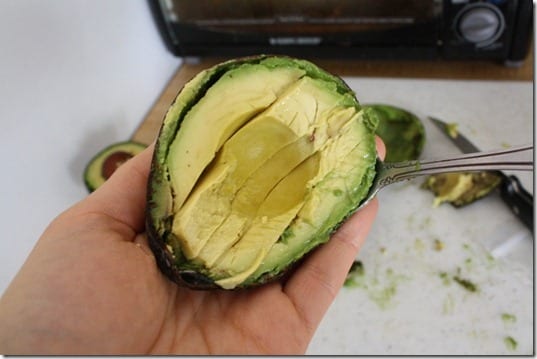 And put them in a plastic bag to freeze. Unthaw and eat as usual at your leisure!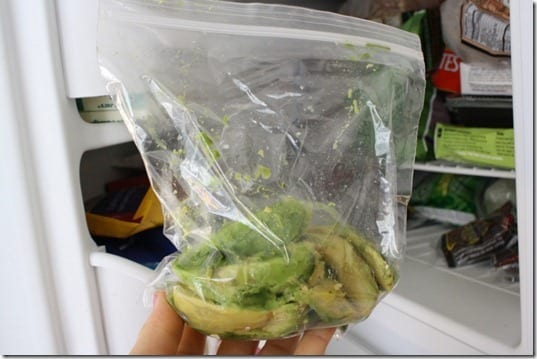 Then my egg craving awoke and I had them for lunch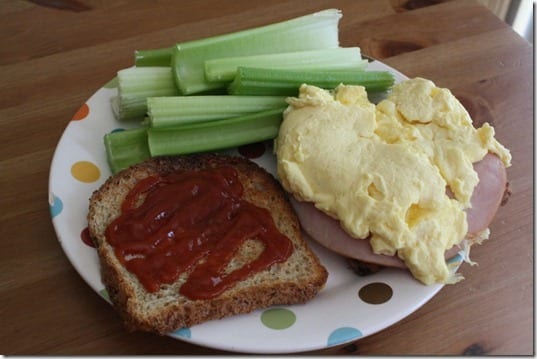 I have Great News for you…
SkinnyRunner is alive and well! Her blog is having issues but it should be up and RUNNING soon (pun intended). Since she hasn't had to blog for a few days she's using her time to run 812 miles a day and watching reruns of Jersey Shore while applying self tanner.
***SR's site is probably going to be down until Thursday.
We took a little walk this afternoon and she made me stand by the trash can. Thanks.
Question: If you see a recyclable in the trash do you dig it out?
I don't, but I want to…
Run SMART Goals
Fill out this form to get the SMART Running Goals worksheet to your inbox!