You guys might have realized that I like to go to Las Vegas. Living in Southern California means it's only 4 hours away (depending on traffic) and gives me an excuse to wear way too much make up and get a spray tan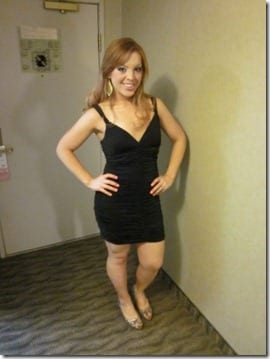 So when one of my readers sent the following email I realized I should write a post about it!
Hi Monica,

Love your blog!

I noticed that you are pretty familiar with fun things to do in Vegas.  I'm planning a bachelorette party this summer and we are headed to Vegas and staying at the NYNY Hotel.  I was wondering if you had any pointers on places to go, things to see, and maybe some tips on how to do Vegas w/o spending a million dollars?

Any help would be GREATLY appreciated!

Thank you,

Pauline
I have attended 2 bachelorette parties in Las Vegas.
My bachelorette Party is here.
And I attended a friend's party in Vegas here.
Fun Ideas for a Bachelorette Party:
1. Strip Tease Class – We did one at Planet Hollywood and it was fun! A few different locations offer this. Sign up to receive Groupons previous to your trip and see if you can get a deal.
2. Thunder Down Under or Chip n' Dales show – I have never been to a show like this, but I've heard they're fun (super cheesy, but fun).
3. Watch a show like Holly Madison's Bo Peep or Le Reve and then go out to a fancy dinner.
4. Hit the Pool! If  you're in Las Vegas during the summer you can also just lounge by the pool and enjoy the day. Remember Las Vegas is a desert – it's 110 degrees during the day, but cools off at night. In the winter it's cold!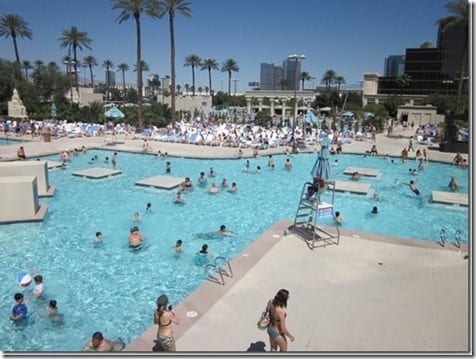 5. Have a drink at a rooftop bar. The night time views of the Las Vegas strip are gorgeous!
6. CLUBBING! Not Baby Seals, dance clubs.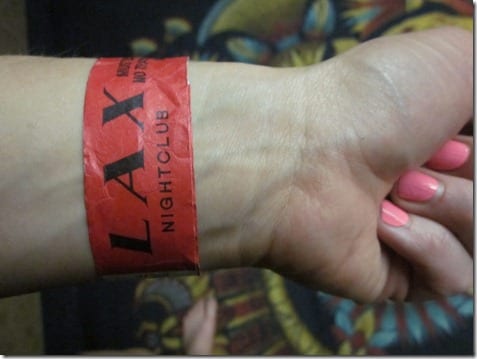 Depending on what is the hot club of the moment there could be very long lines. You can buy table service to skip the lines and get a table / somewhere to sit, but it's expensive $$$.
Many clubs also offer pre-sale tickets so you can skip some of the line. Check their website for pricing.
When we went to Vegas in March we went to XS in the Wynn and bought tix online before since it was two couples.
Best Tip for getting into the club with no wait and for free – NO BOYS ALLOWED. If you're all girls you can usually skip the line and be led right in. So, if you meet guys during the day DO NOT plan to walk into a club with them. Let them find you later, but guys are the c-block of skipping the line. Sorry.
Also, when you're walking around during the day club promoters will often stop you and ask you if you're going out tonight. They can put you on the list and will meet you at the door of a club and walk you right in. You often have to get their phone number and text them when you get there. This is NOT a scam (they should never ask for money), they are getting paid to fill the club.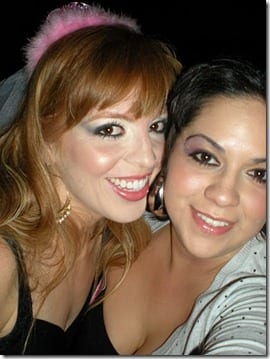 7. Bring A LOT of VODKA! Pre-game in your room, stick a veil on the bachelorette girl and have fun!
8. Make a game plan before you go out. Where do you meet if you get separated? You have to notify someone if you're leaving (with someone or back to the room). Reception can be spotty in casinos or clubs and/or your phone is hard to fit in a clutch but remember – SAFETY FIRST.
9. Enjoy the food! Vegas has tons of really great restaurants. When I go for Bachelorette parties we're not exactly there for the fine cuisine, but Serendipity is fun and delicious!
10. Make everyone take an oath that what happens in Vegas stays in Vegas. *And keep those tragic pics off the internet…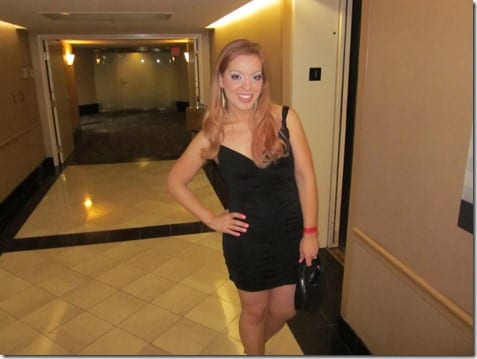 *Unless you meet Chuck Liddell. Then, tell everyone.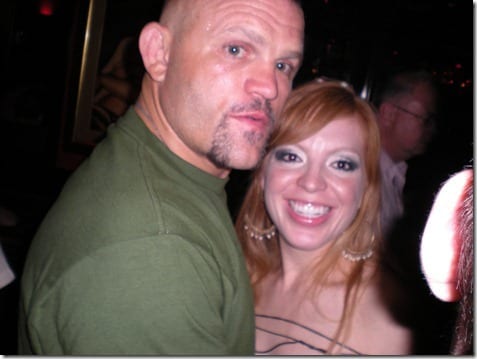 If you are traveling flying in try to get a packaged deal with flight and hotel. I would check Kayak and Las Vegas.com first.
Driving to Las Vegas (April 2011)
Driving to Las Vegas (March 2012)
Walking and Eating on the Strip
A Sunday Night Out in Las Vegas *We went to ROK the club in NYNY this night. It wasn't hoppin' but it was a Sunday night.
Question: Got any Las Vegas tips to share?
Run SMART Goals
Fill out this form to get the SMART Running Goals worksheet to your inbox!