Happy Friday!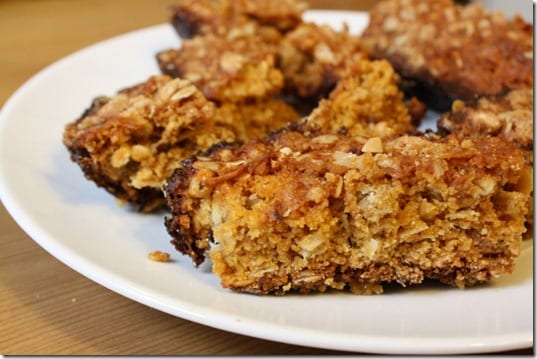 I ended up tweaking the Butterscotch Bars recipe and using fat free condensed milk  (not sweetened). They were still amazing and Ben LOVED them. I wasn't as in love (because they don't involve chocolate the #1 dessert requirement) so I packed them up and sent them with him to work. Also, since I work from home having baked good 3 feet away from me all day is just a bad idea!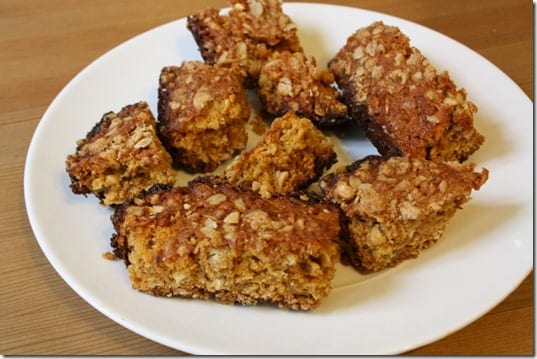 Go find a home bars…
On to Friday Favorites!
1. I'm normally a strawberry jam girl, but I am loving TJ's Organic Reduced Sugar Blueberry Jam.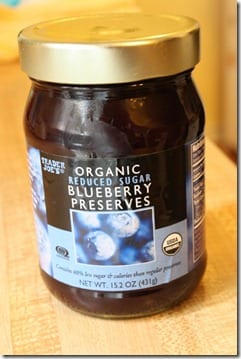 Even though it's "reduced sugar" it doesn't have a fake sugar substitute.
I think spreading it on a bagel with whipped cottage cheese is the jam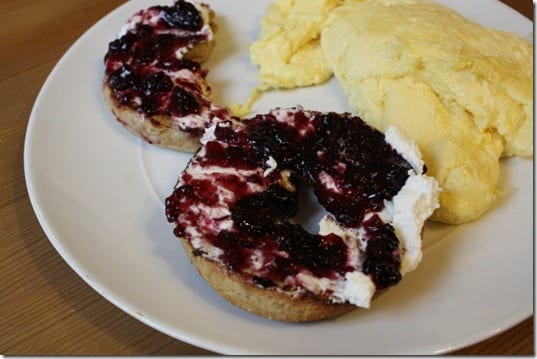 I want to make this special ketchup with it.
2. Claire Lomas is my favorite – She ran the London Marathon in a robotic suit after an equestrian accident left her paralyzed.
3. This time next week I'll be running the Reach the Beach Relay in Boston with some of my favorite friends! (I'm not ready, but I'm excited!)
4. I love this bearded guy eating the world's largest Choco-Taco with bacon.
5. I didn't have time to do an AAM vlog yesterday, so here is an even better option – Ask a Grown Man with Paul Rudd.
*I will do an Ask a Monican today or tomorrow so email me your questions or leave them in the comments.
Question: What would you ask a grown man?
Run SMART Goals
Fill out this form to get the SMART Running Goals worksheet to your inbox!