I'm dumb.  I've been trying to ice my toe with a bag of frozen peas but someone said to put it in a bowl of ICE WATER! Hello Monica.
Warning: Don't try this at home (or near electrical wires). It was wildly unpleasant.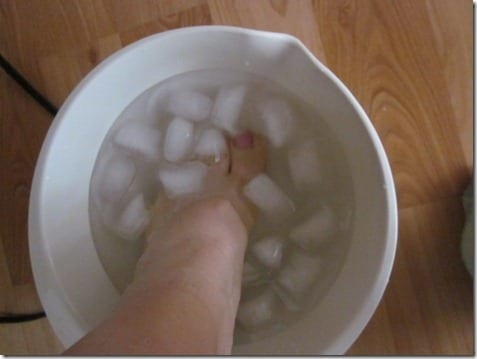 My snacks were good today – nuts and a protein bar…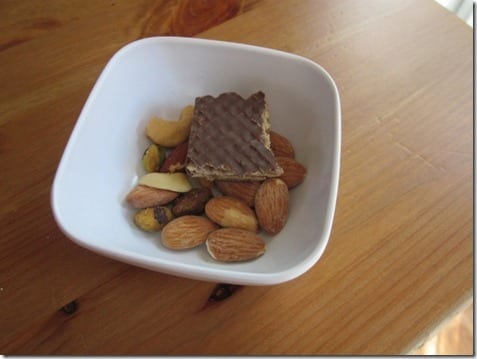 Protein shake and 2 chocolate rice cakes. Hit.the.spot.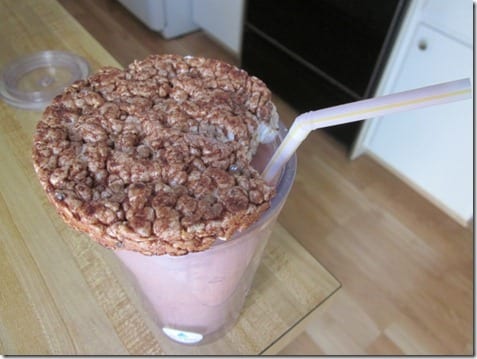 After working for the recruiting company all day I changed and headed to the gym to train 3 clients. This was the longest day ever.
Well, this long day turned into the best day when Ben greeted me at the door with a Watermelon Margarita!!! God bless that man.
And he cooked dinner! He made chicken fajitas, roasted broccoli, warmed tortillas AND cleaned the kitchen.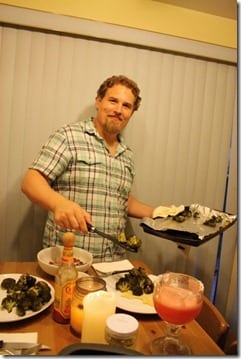 I squished together some beans to add to the fun and dinner was served! I swear this is the best meal of my life.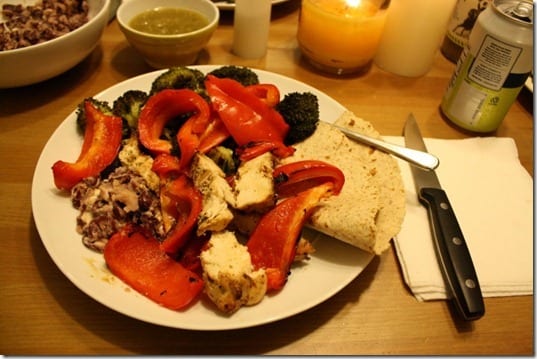 Even though I piled my plate high and I'm stuffed I want dessert. This is probably because I have the belly of a toddler…
Run SMART Goals
Fill out this form to get the SMART Running Goals worksheet to your inbox!