Happy Tuesday! Last night Ben couldn't sleep and since our condo is the size of a shoe box (not even boots, like flats) that meant I couldn't sleep either. I feel like he does this unconsciously before I go on a trip or have a race. We should discuss it (or I can just blog about it and breed resentment toward him).
Oh, and to everyone who was so impressed with his dinner cooking and watermelon margarita mixing skills… He used up the last of the watermelon! Tragic, I know.
I want to be mad, but I'm kinda relieved I don't have to admit I ate the entire watermelon in 3 days by myself. I mean, he did use 4 pieces of it for that drink…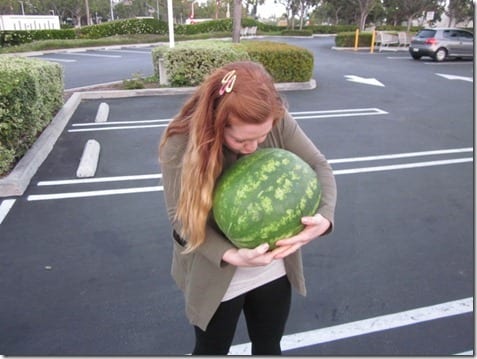 This morning my toe felt okay to run (but still hurts to roll it under) so I ran 5.95 miles. Round it up to 6 if you want (but if you round down to 4 I'd like you to weigh me).
Eggs for breakfast.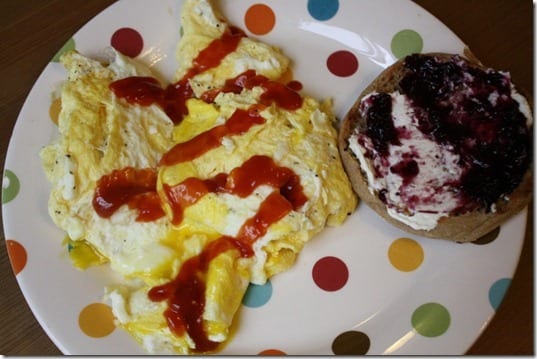 Today is National Chocolate Chip Cookie Day!
One of my life goals is the find the BEST Chocolate Chip Cookie.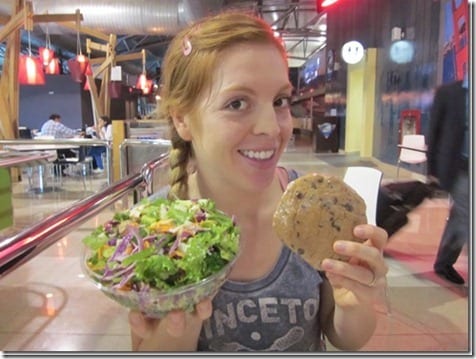 I've hear Paula Deen's Three Chocolate Cookies is pretty good so if anyone wants to bake them and send 'em over I'd be okay with that…
Question: Cookie or Muffin?
Run SMART Goals
Fill out this form to get the SMART Running Goals worksheet to your inbox!