Last night I jokingly mentioned to Ben that Ashley said he should buy me fro-yo and a massage after that killer relay.
Well, he agreed and immediately went out and brought me back Yogurtland!!!God Bless that man. 
He brought me back a crazy good cup of fro-yo too! I don't make my cup this decadent and it was a big treat. It felt kinda weird eating frozen yogurt on a Monday night though, is that weird?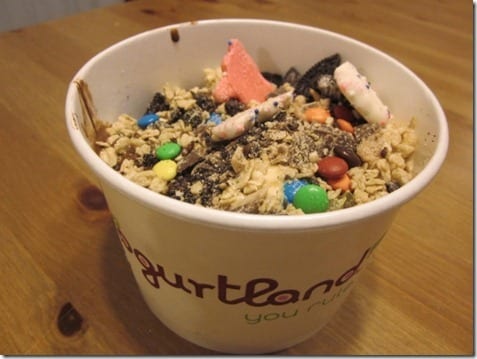 I took an extra rest day yesterday and tried to run again today. Well, my quads are still super sore! I didn't really stretch after my legs of the race and I ran faster than my chubby little legs are used to, so it's probably that.
Anyways, I ran 5 miles today and they were PAINFULLY SORE. Super super tight. (Yes, that's a complete sentence by the magic of blogging English.) I foam rolled when I got back. Go me.
I had overnight oats for breakfast and my egg requirement for the day needed to be met! So, I had them for lunch…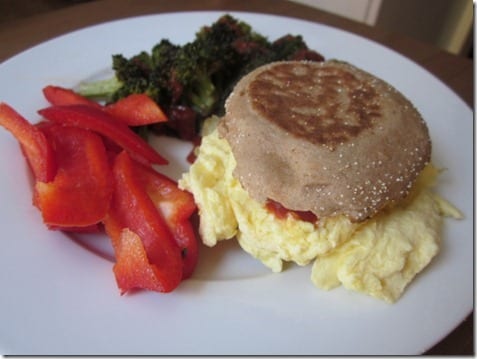 I recycled last night's Yogurtland cup for my smoothie this afternoon. I swear my smoothies taste like dessert.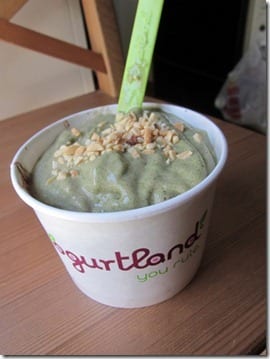 After a long day of work I headed to the gym to train 3 clients. Between work, training and traveling I'm completely exhausted. I'm probably going to transition to independent training pretty soon so I can have a more flexible schedule. We'll see…
I'm tired. See you later.
Run SMART Goals
Fill out this form to get the SMART Running Goals worksheet to your inbox!