My quads are still unbelievably tight! What gives?!
I had a longer-ish run scheduled for today, but I feel like my quads are a super tight rubber band about to SNAP so I did 4.5 miles to shake it out and stretched when I got back.
I think it might be time to put my Garmin to sleep
During the relay one of the buttons collapsed in and I've been changing the screen by using the end of my shoe lace and sticking it in the hole.
So this morning I busted out my MotoActiv to use. I'm still learning it so we'll see…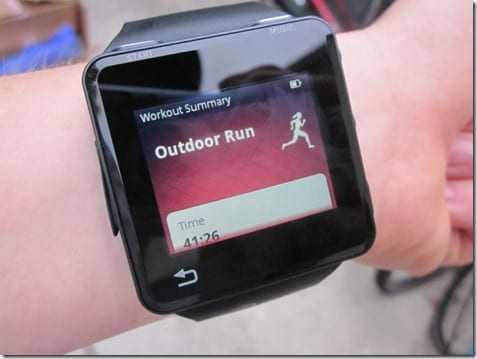 I had one lonely pita leftover from pita pizzas past so I used that for breakfast.
I slathered a layer of whipped cream cheese and topped it with 2 eggs and cheese.
Wait! Plus ketchup…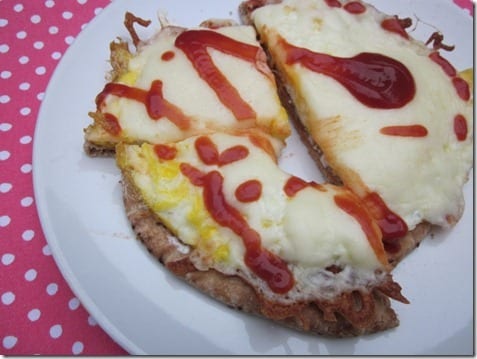 This was delicious, but I'm in a weird breakfast funk where I don't know what I want, and no matter what I eat I feel unsatisfied. When I have something savory, I'll crave something sweet after and vice versa – every morning. I think it's more a psychological thing than physical since I hit all the nutrient bases. So I've got to fix my brain. Or my tongue.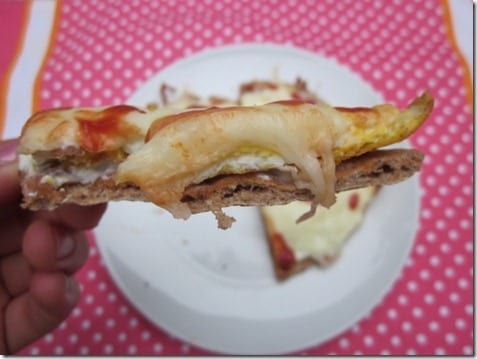 Yesterday I got a letter in the mail from the Cinco de Mayo Half Marathon peeps. I somehow managed to win 3rd place in my age group and got a gift card to Dave & Busters and $1.00 off Cold Stone Creamery. I really need more than one dollar off ice cream the way I eat it though…
Sometimes I kick off my shoes without untying the laces, but I feel super guilty about it because my 7th grade teacher said that was bad. She said it stretches out the shoe! I never forgot that and try to get myself to untie them because of that lesson. Isn't that a random thing to remember?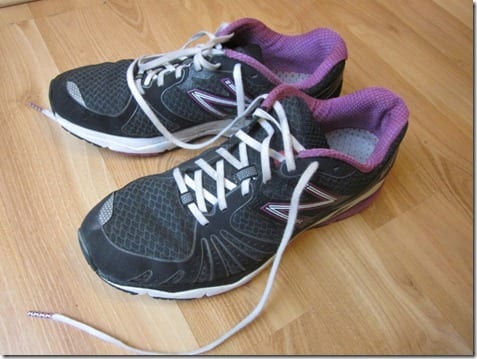 Question: Is there any random life lesson a teacher told you that you still remember??
Do you untie your shoes before taking them off?
Run SMART Goals
Fill out this form to get the SMART Running Goals worksheet to your inbox!