Thursday is supposed to be my new yoga day, but there are no classes that fit in my schedule today. I'm still playing catch up from being gone all weekend on an awesome relay adventure
So, I hit the gym for an early strength session. It was a good one too! I did back and chest and then grabbed a band for lateral walking. I LOVE this exercise for runners because we're always going –> forward. This helps strengthen your IT Band (remember when I injured mine after the Disney World Marathon!).
I don't do this too often because I can feel my IT band ache if I do it too much (and that can grow into knee pain!), but I do think lateral moves helped me strengthen this area.
Chomped grapes while cooking…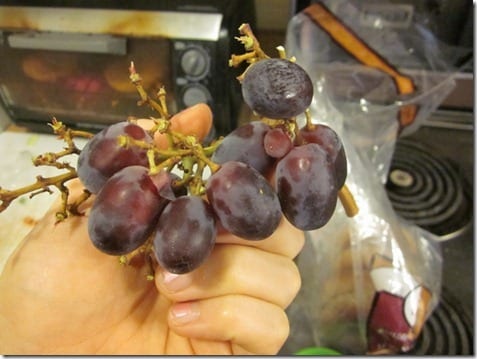 The usual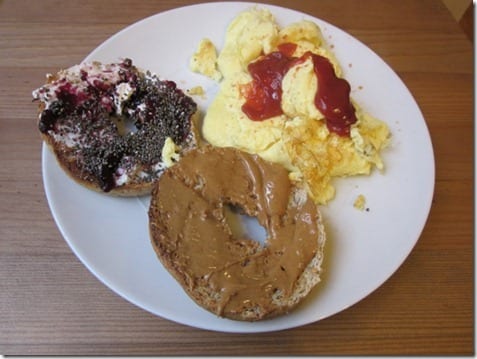 We're almost out of bread and Ben doesn't like my favorite bread from Costco so I'm on the hunt for another one.
I am looking for a whole grain bread with around 5 ingredients (per Kath's suggestion). I think I might hit up the Farmer's Market tomorrow to see if there's a local bakery there, but the search is on!
Question: Do you have any good bread suggestions? Where can I get it?
Run SMART Goals
Fill out this form to get the SMART Running Goals worksheet to your inbox!