Happy Thursday! This week is keeping me super busy and I haven't even touched the pile of emails I missed from over the weekend!
Mid-morning I snacked on some strawberries, but they were gross. So I grabbed an apple and it was ashy. I'm on my way to the store for some cherries as soon as I finish up a few work things. Must.Have.Good.Fruit.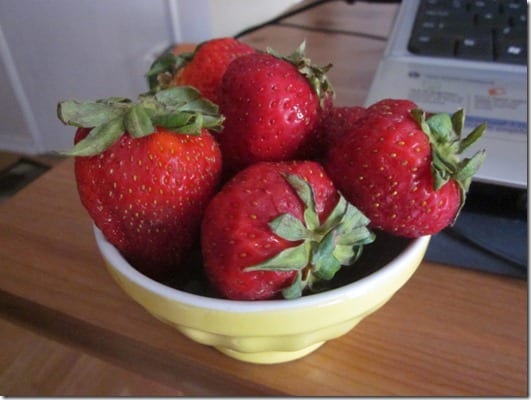 The blog world loves Oats in a Jar. I get it, but I normally lick my nut jars too clean for it to be worth it. (Doesn't those sound inappropriate?)
Nah, salad in a jar bucket is more my thing. I buy Sabra hummus by the bucket from Costco. I've said this before but Sabra hummus is the ONLY hummus for me. Trust.
When my bucket o'hummus gets low I fill it up with veggies and use the leftover hummus as 2nd salad dressing.
Salad in a bucket contains: lettuce, onions, tomatoes, 1 hard boiled egg, turkey, chickpeas, cheese, a few chips while making.
Yes, I topped my hummus salad with chickpeas. I can't get enough.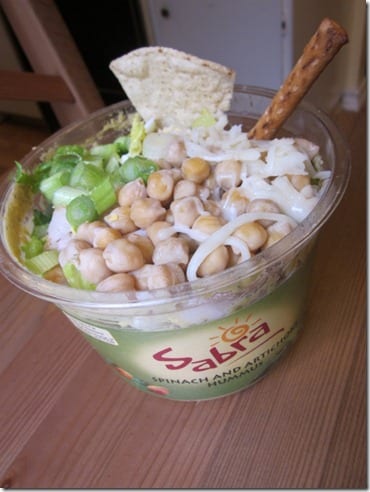 This meal needed some extra carbs so I added a rice cake with PB&J
A little while later, this girl needed a sweet something so I added a Vitatop.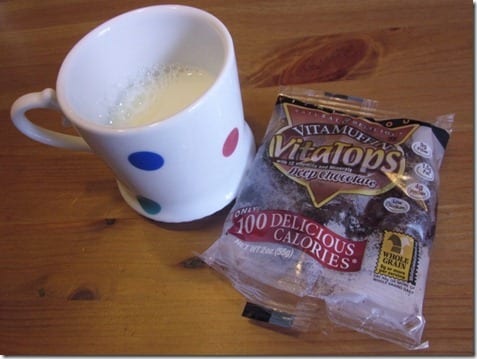 I just thought I should use my ice cream containers to eat cereal out of so I get that extra ice creamy goodness. Too much?
Winner of the Better Chip Giveaway:  Fancy Nancy! Email me your info 🙂
Run SMART Goals
Fill out this form to get the SMART Running Goals worksheet to your inbox!