Hello! Last night Ben and I headed to a going away party at a bar in Newport. His friend, Ned, is moving to Colorado next weekend and we had to give him a proper send off! From the bar we headed to the after party and it was a late night.
This morning I took a little walk with my copy of Runner's World. That's the extent of my exercise on Sundays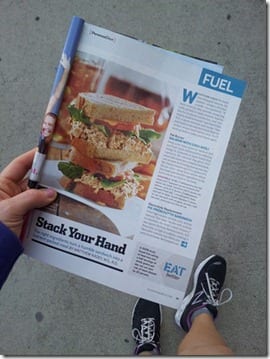 I wanted pancakes for breakfast but we didn't have that much mix and I didn't want to make my usual protein pancakes plus regular ones. So, I stole half of one of Ben's and made eggs with toast.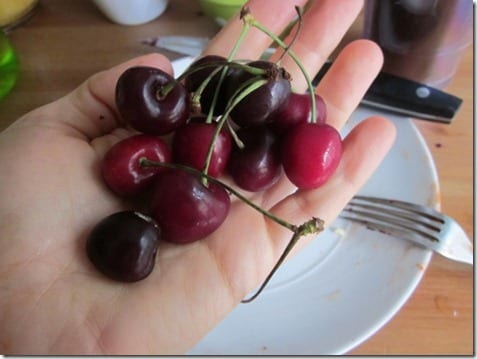 Then it was time to get dirty clean!
Ben and I tagged teamed and I started with the laundry.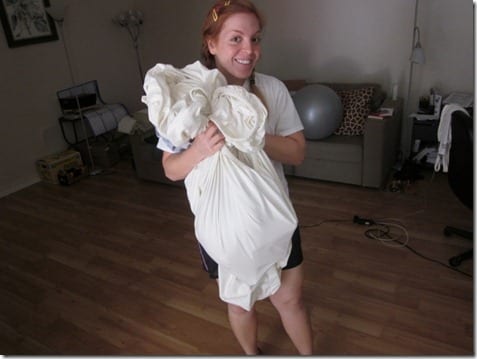 Wait, my laundry is lumpy!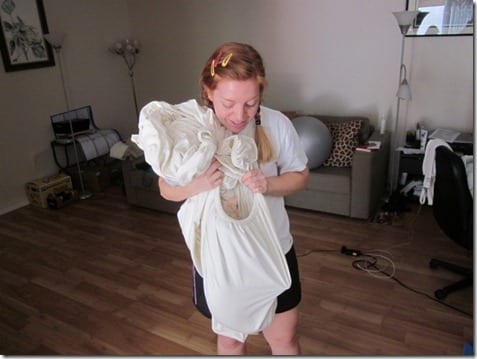 Lunch was watermelon with a side of salad.
I headed to my mom's and was recruited to cut a watermelon.
Then, Heather and I took the dogs for a walk a do.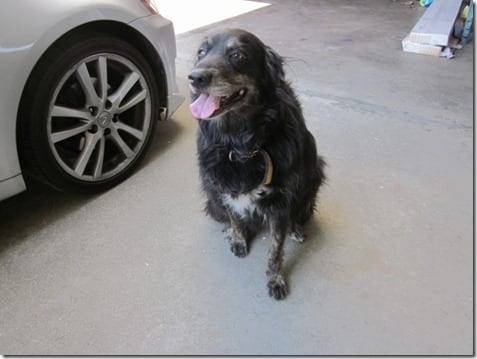 And they wanted to come with me for a sleep over party!
Search Me Sunday:
These are some of the searches that led unsuspecting internet travelers to RER…
1. "does watermelon make you bloated" – Yes, every time. But I can't stop.
2. "after running a marathon i binged" – Yes, again. But it's well deserved.
3. "big man eating watermelon" – I will choose to take this as an observation and not a judgment of my stature.
4. "what was the cheese that giant gave samples of at wine in the woods in columbia md" – Ha! Very specific search. All I know is they had GREAT wine
5. "i get horny when im hungry" – You mean horny for food?
Sunday Set Up:
Dinners:
Sunday: Salmon and broccoli

Wednesday: zucchini from the Famer's Market and eggs

Thursday: Lettuce wraps with turkey

Friday: English Muffin Pizzas
Exercise:
Question: What'd you do today?
Run SMART Goals
Fill out this form to get the SMART Running Goals worksheet to your inbox!