As soon as I got to my mom's this afternoon I threw together a fruit salad.
Then, I remembered about the whipped cream I had left here from Mother's Day…
**Actually, I don't normally like whipped cream but I'm having a "all I want to eat is dessert" kinda day and hoped this would help satisfy that.
It didn't work.
The boys hung out in the pool while I worked on the blog and enjoyed the view.
My mom has been making her iced coffees with Silk Dark Chocolate Almond Milk and insisted I try it. I wasn't about to turn that down! Yep, delicious.
Buuut, I drank that at 4pm and then had a Diet Mountain Dew. I may not sleep ever again tonight.
Everyone else was drinking these. Gross.
I ordered a few RER shirts from my Spreadshirt shop recently and brought my little bro Matt one of them. I didn't realize the cut of this one is more of a boys cut…
After way too much snacking whilst hanging around talking (when will I learn not to do that?) it was time for dinner.
I brought some chicken kebobs I found on Manager's Special this morning…
and we also had corn, beans and salad.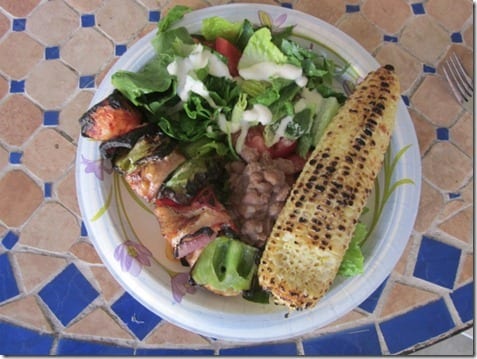 I love eating corn on the cobb, but always feel like I don't get it all off the cobb. I want a big bite of corn, but the hard center stops me!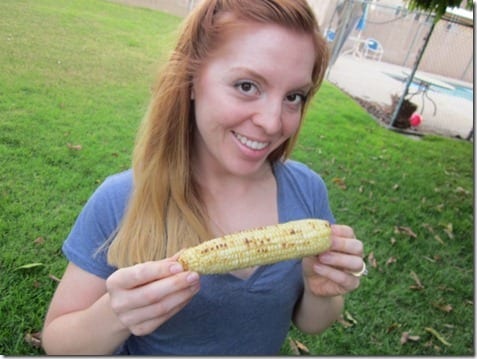 Plus, it needed parmesan cheese and chili a la the elote man!
My mom had these Klondike bars that I tried for dessert. Really good!
Back to work and the real world tomorrow!
Run SMART Goals
Fill out this form to get the SMART Running Goals worksheet to your inbox!