Last night I threw together a bunch of random ingredients to make a batch of cookies. I'm actually really bad at baking cookies for some reason and wanted to show Chandra my lack of cookie making skills.
These had: 1/2 stick butter, 1/2 banana, 1/2 c sugar, 1/2 tsp vanilla
In another bowl: 1 cup flour, salt, baking soda & powder, cinnamon.
Mix.
Add: Reeses pieces (because that's all we had), raisins and a tiny bit of chopped dark chocolate bar.
My cookies always come out too fluffy and cake like. I dunno. Chandra said they were good, but she's nicer than me nice.
This morning we took out last little walk together. Me and this plant are waving her a sad goodbye…
Actually, Chandra may be moving here soon since there was a singles ad taped to the fence. She's going to respond today. If it's a love connection maybe she'll be my neighbor!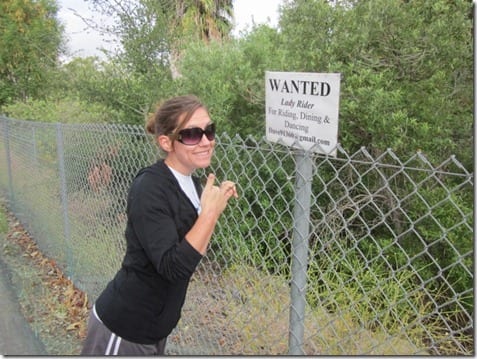 Breakfast bagel…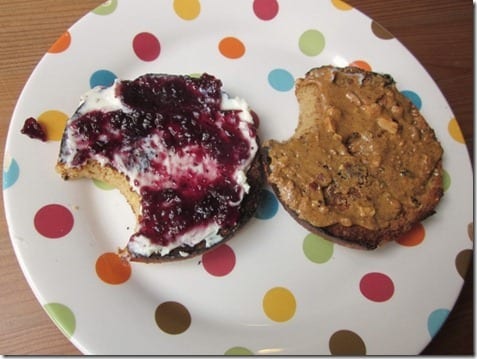 We are out of milk so I decided to get creative with the iced coffee and attempt to recreate Marylou's amazing iced coffee!
I brewed a pot of coffee last night so it would be chilled for the morning. Pour the coffee over ice…
Then I added 1/4 cup of this Rockin' Refuel Chocolate Milk I got from RnR San Diego… (Marylou's uses Swiss Miss Hot Cocoa mix in their iced coffee so it's the same idea.)
I also added 1/2 packet of stevia and stirred it up.
It was delicious! I'm naming this one Rockin' Chocolate Wonderful…
Question: What should Chandra say in her response to the weird dating ad? How do I get her to move here?!
Run SMART Goals
Fill out this form to get the SMART Running Goals worksheet to your inbox!