Happy National Running Day!!!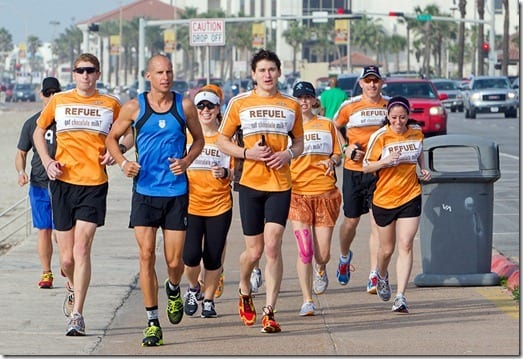 This is my favorite day of the year – well, it's a close second after National Eating Day (that's an official holiday, right?)!
First, let's talk about the amazing dinner Ben made last night. I had to work late so I asked him to make zucchini fries and turkey burgers. The fries came out delicious. He fried about 1/4 of them and baked the rest. Both batches were delicious.
Today is National Running Day so I had to run, but I'm trying to take it easy after this weekend's back to back half marathons.
I didn't take my Garmin or Moto and just tried to pay attention to how my legs are feeling. Well, my quads are still tired!
I ran to the gym that is about 1.5 miles away, did a strength session for 25 minutes and ran back. I've been saying I want to do this forever – glad I finally did!
Since it's National Running Day I thought we should talk running.
Here are a few polls to determine who's weird and who's normal…
Take it and the results will pop up.
[polldaddy poll=6292084]
[polldaddy poll=6292086]
[polldaddy poll=6292090]
Head on Over to My Facebook page and Share your Favorite Run or Race!  Feel free to link to it if you have it online 🙂
Run SMART Goals
Fill out this form to get the SMART Running Goals worksheet to your inbox!