Yesterday I got to my mom's and was immediately put to work. She pointed to a watermelon and grapes and told me to eat a fruit salad.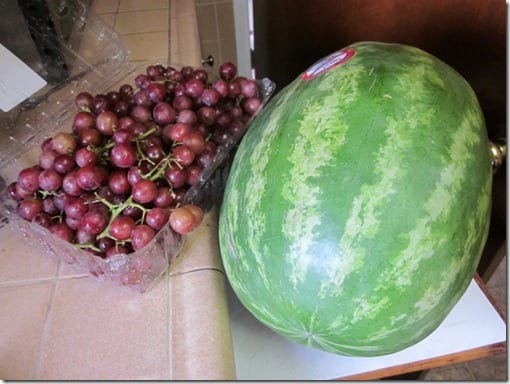 Okay, she told me to make a fruit salad. But I figured cutting a little teeny piece for myself wouldn't be too bad…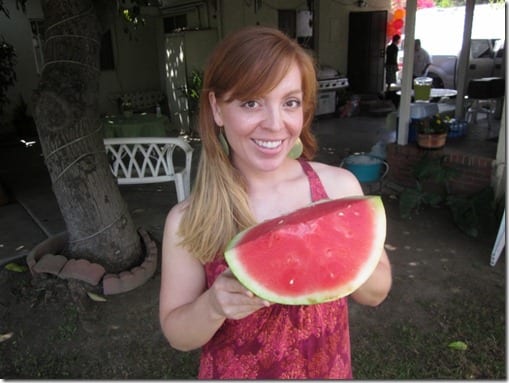 I want your cock tail fruit cocktail. Half Baked was on Friday night.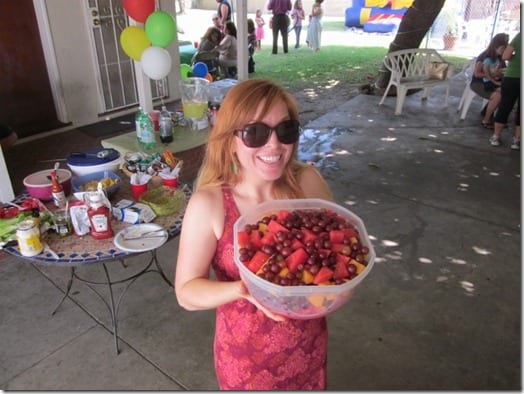 The party was for Matt's half birthday / promotion. Since his b-day is in December and the kids are on Christmas break we usually just go out to dinner.
So this year we threw him an epic PARTY!
We got a Games 2 U van that had video games on the outside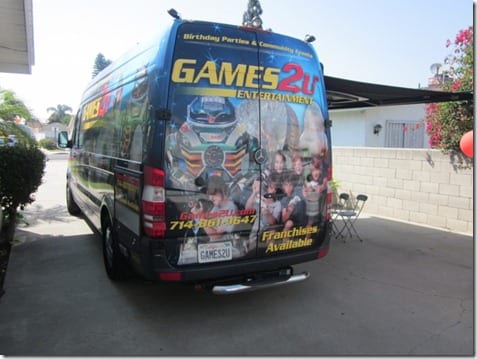 and inside. It was the coolest thing!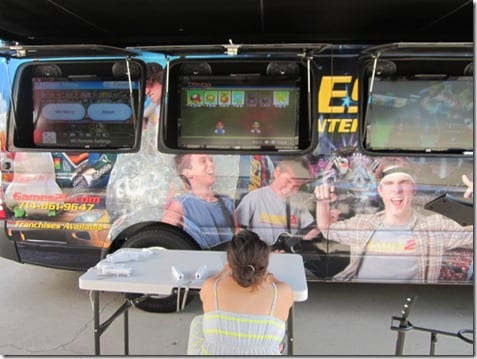 The kids also played laser tag outside.
And by "kids" I mean Ben.
Although, I think the shields were made for people a bit smaller and he killed!
Good thing he was out of the game because he was in charge of the grill!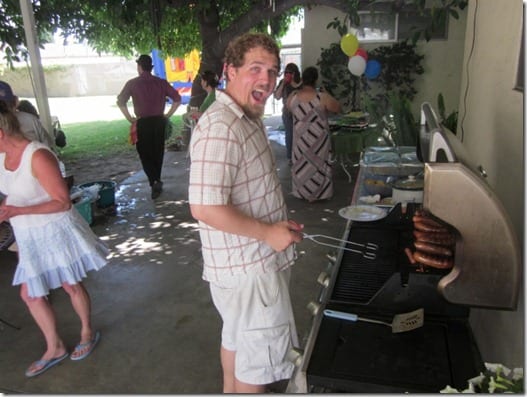 We had quite the spread of hamburgers, hot dogs, chili, nacho cheese and any and all other unhealthy foods we could fit in the cart.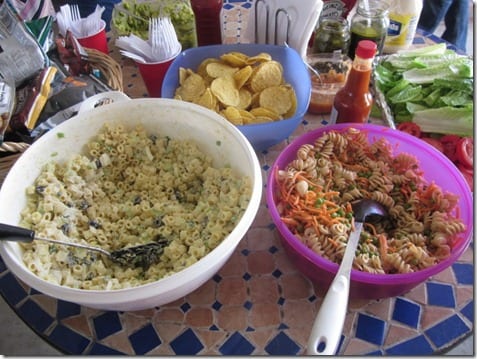 I stole a few bites of Ben's food but was more focused on other things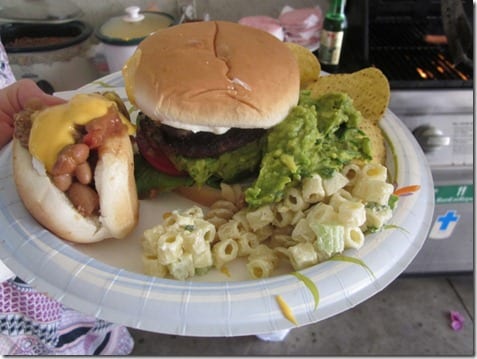 We also had a balloon artist!

This party was ridiculous.
My mom's friend Viri made the cupcakes for dessert.
Since it was a video game themed party she made a Pac-man presentation of cupcakes!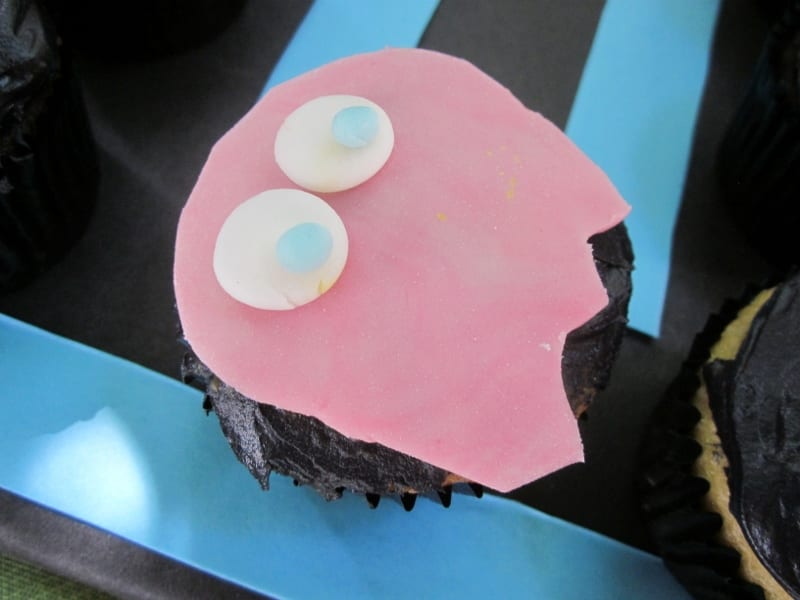 There was also a bunch with edible legos on top! How cute is this?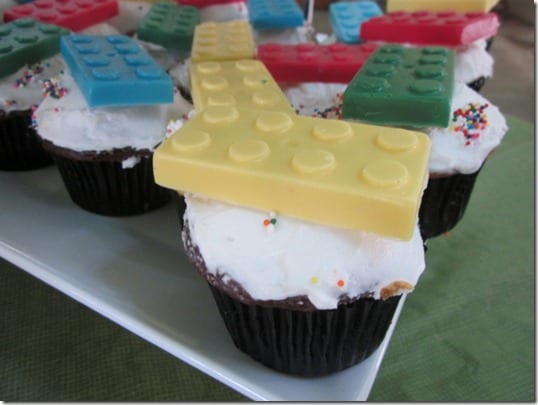 Ironically, I filled up the cup that had detox juice with ice and enjoyed a few too many adult punches. I don't drink often but I was in the mood to "go big" yesterday (it's been a stressful week).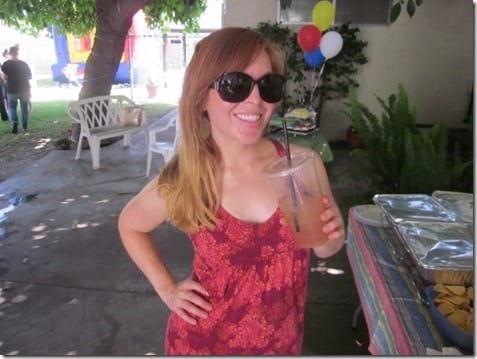 Long story short,we stayed over at my mom's and I tried to sleep on the chair bed and just couldn't fall asleep or get comfortable. Ugh. I need a nap.
See ya later!
Run SMART Goals
Fill out this form to get the SMART Running Goals worksheet to your inbox!