This morning has been a blast from the past!
Last night I headed to my mom's to spend the night. She had to catch a super early flight this morning and my dad is in Las Vegas until this afternoon. So, I stayed over to watch Matt.
This morning I woke up walked the dogs 1 mile and stalled for my friend Susan to come meet me to run.
I had some coffee while waiting. Tragically, my mom doesn't have any ice so I couldn't have iced coffee. Boo. But she does have fancy creamer!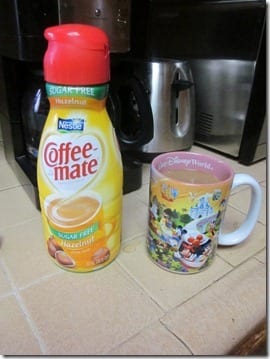 Susan is my little peep who got married in November. Remember I went to her bachelorette party cruise in October. Good times. We ran an easy 3 miles and cooked up a scheme for a trip to Vegas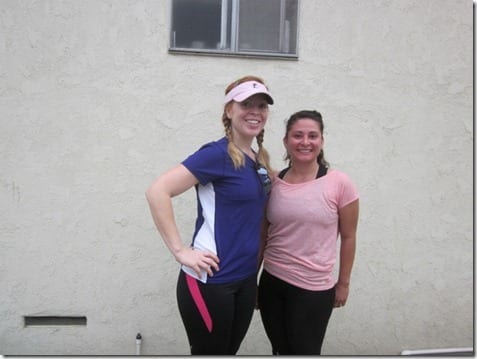 Breakfast was 2 egg whites, 1 egg with pico de gallo and lots o' guacamole. Served up with a tortilla and grapes on the side.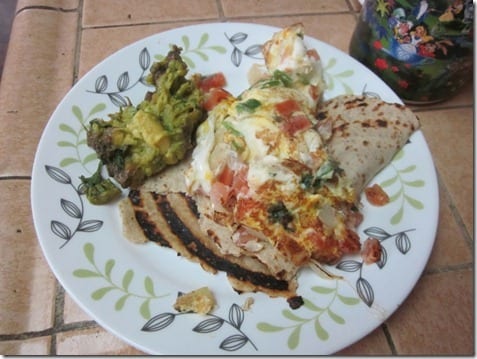 It was such a flashback to run around my old neighborhood again. Then, come back to my food pics in this old kitchen. If you guys have been reading since the beginning, first off – I'm sorry. This blog sucked. Big time.
But do remember when I used to eat this all the time…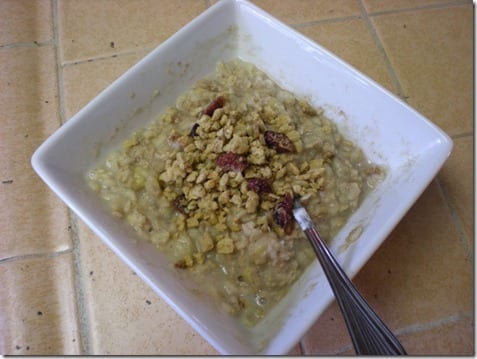 Now I'm logging on to work just like I used to too!
Earlier this week I was going through my photos in Google and found a few albums of pictures all of food. I don't know why I saved them in there, but it's like 1000 pictures of food I ate 4 years ago! It was so weird to go back and look at it. There was a ton of crap and snacking, so I'm better with that.
But, I've also gotten lazy with some things too. My mom and I were talking last night and we've both gained back the weight we lost about 5 ish years ago. At the time we were a lot better about "watching it" when we ate out or with what we bought.
My mom and I both lost weight eating Kashi Go Lean for breakfast and often as a snack too! We credit that cereal and walking with our weight loss. Well, bad habits have creeped back in and we were discussing our frustrations last night. We decided to get back to the basics and add in an extra walk 5 days out of the week and keep better track of our eats.
Question: Where were you three years ago today?
I was coming back from a little mini-moon with Ben in Big Sur
Run SMART Goals
Fill out this form to get the SMART Running Goals worksheet to your inbox!