My dad has been raving about Tierra Mia Coffee and Susan mentioned it on our run yesterday too. So, around lunch I took a break and went through the drive through to see what all the fuss is about.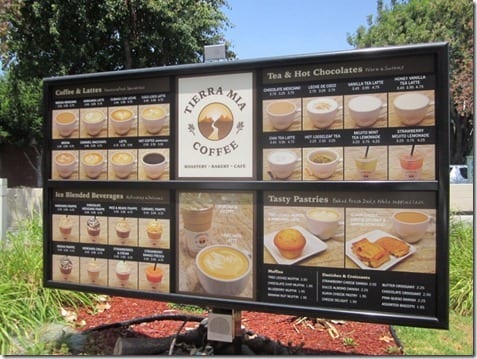 Susan said it was like the Mexican Starbucks and I can see why – a Horchata Latte and Mexican Cocoa! This menu is a little different but still has all the basics.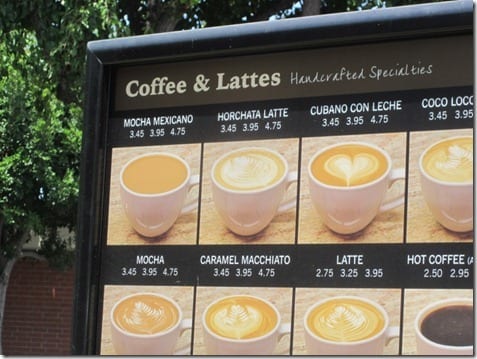 Well, all the basics except iced coffee. Boo. They only have iced lattes not coffee so I had to get an iced Mexican Americano.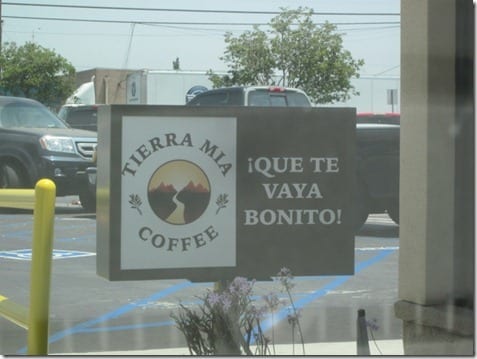 I enjoyed it after lunch with some cookies.
But for the main event of lunch I threw beans, turkey and tons of guacamole into this container and shook it up. Instant sink salad with no mess!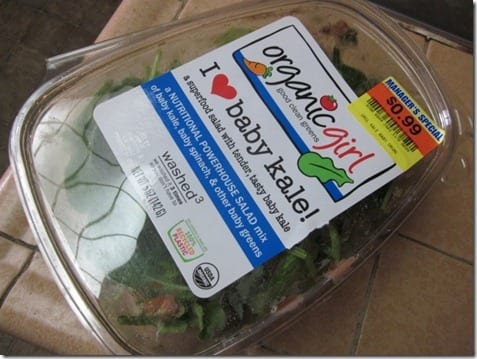 How quickly I forget!
Yesterday morning I talked about how I've gotten so bad at watching my eats. Then, I had cookies and a waffle as an afternoon snack. Busted.
Then, I had a piece of cake with some frozen yogurt after dinner. I don't think the sky is falling, but I definitely need to make an effort to change these things.
This morning I was still full from late night cake I only had half an english muffin before my run. But 14 miles later I was Hungry! I stopped at a store and got some fruit for the road. The nectarines and cherries are perfect right now.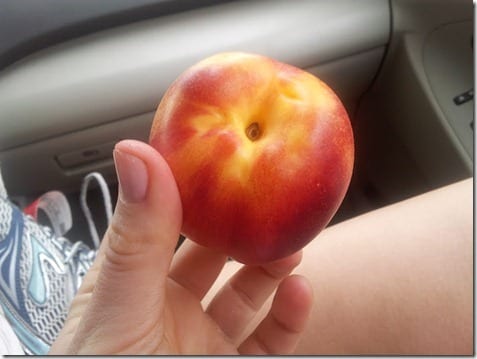 When I got home I made an egg scramble served up with sourdough (purchased with the fruit). There is something so satisfying about sourdough with butter. Love it.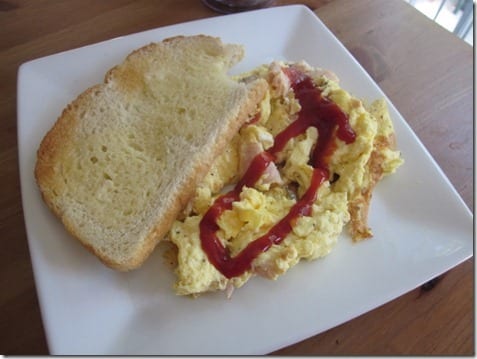 Now I'm headed to get my hair fixed. Susan told me on our run yesterday that if I went to NY to film the webisodes with my hair like this she'd wouldn't be my friend anymore. Seeing as though I only have 2 friends to begin with I couldn't let that happen! We'll see how it goes!
Run SMART Goals
Fill out this form to get the SMART Running Goals worksheet to your inbox!