Hello from the sky!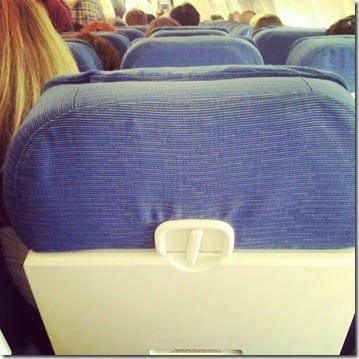 I woke up before my alarm (probably nerves) and took a 2 mile stroll to start the day. It was quiet and peaceful. I tried to channel some of that calm inside my <3 (heart, not butt).
Then, I grabbed breakfast to go – iced coffee and a bagel with PB&J. Ben dropped me off at the airport and security was the usual naked scanner because you should be scared and do what the government says routine.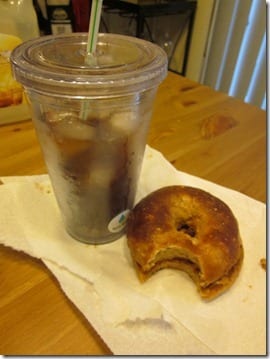 I flew out of John Wayne again – feels like I was just here.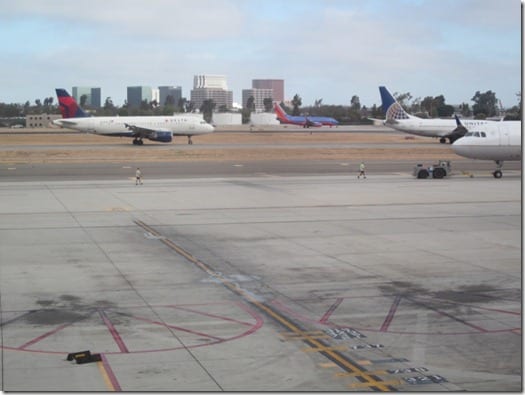 Oh wait, I was… two week ago when I went to Seattle.
I grabbed a Subway 6 inch egg sandwich from the airport. I'm hoping to stall another hour or so before eating it, but the delicious smell is calling me
And I have my notes and magazines to keep me company. This flight doesn't have wi-fi so the time is passing s-l-o-w-l-y.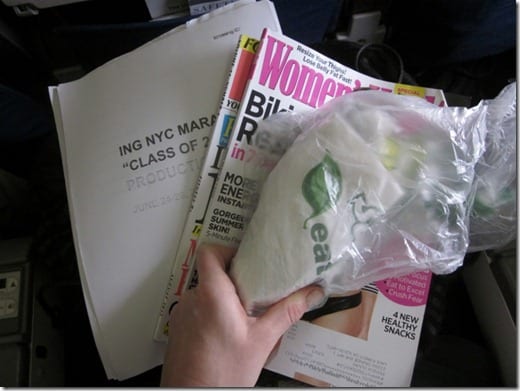 Seltzer and tea for hydration…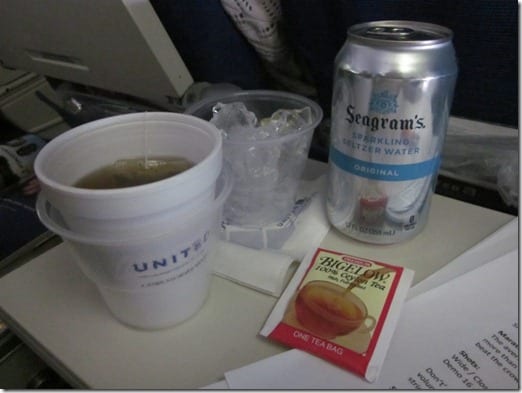 I received the production itinerary on Friday night and it's packed! Looks like I'll be very busy all Monday and Tuesday and then I'm headed back home Wednesday. Guess I'll save the sightseeing for when I return in November. I was kind of thinking of doing a super long run all around New York when I go back anyways
No Sunday Set Up for me this week, but I want to run Monday & Tuesday in NY and get in some kind of exercise when I get home Wednesday. Thursday will be yoga and maybe finally a swim?! I have to swim this week! I only have 4 weeks until the triathlon and still might need floaties!
On the eats front – just eat healthy, stop when I'm full and limit snacking.
Since today is Sunday we should checkout the searches that brought unsuspecting internet searchers to Run Eat Repeat…
1. "eat it like a boss" – Yes, I do.
2. "i don't know when i am hungry" – Me either. But I still eat like a boss. See above.
3. "what is healthy for 7 year girls to eat at 8:49 at night" I don't know, but what if it takes longer than a minute to cook and they eat at 8:50?! Then you have a whole new set of problems.
4. "run than eat or eat than run" Both.
5. "i'm not sleeping now" No, you're reading RER. I'm sorry.
6. "belly button carrot" – What?
7. "can you live on almond butter alone?" No, you have to eat it with belly button carrots…
Run SMART Goals
Fill out this form to get the SMART Running Goals worksheet to your inbox!