Yesterday was a bad snacking day. Between the time change and getting 3 hours of sleep I was hitting the kitchen when I should have been hitting the bed. I randomly ate a pb&J and half an avocado with tortilla as an afternoon pick-me-up. I wasn't hungry, just tired. Bah.
Dinner was leftovers of Mexican food Ben made while I was gone. I guess he missed his Mexican wife and needed some comfort food from my people
Dessert was Greek. As in yogurt – frozen to be exact.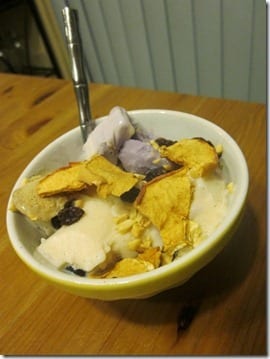 This morning I have some very important stuff on my mind!
I am less than 18 weeks*…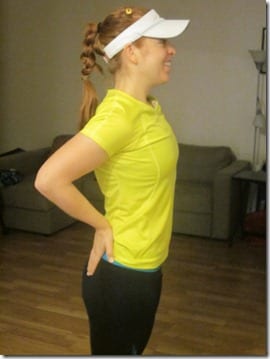 …away from the New York City Marathon!!!
I usually do a 12-16 week training program depending on what shape I'm in, but I don't feel like I'm in good shape at all right now. So I'm going to ease into training for the next 2 weeks and then officially do a 16 week marathon training program.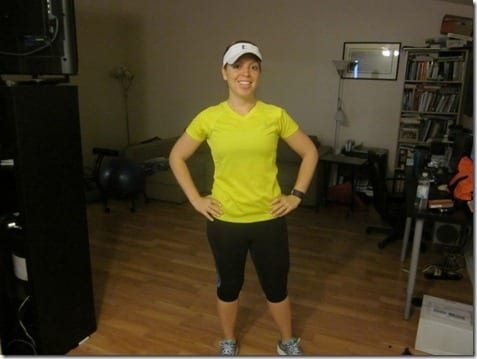 Today I did 6 miles and felt pretty okay. Oh, and my braid fell out at some point?! After my first marathon I basically had to tear my hair apart trying to untangle it and ever since then I braid it. Luckily I felt it fall around mile 5 so it's not too bad.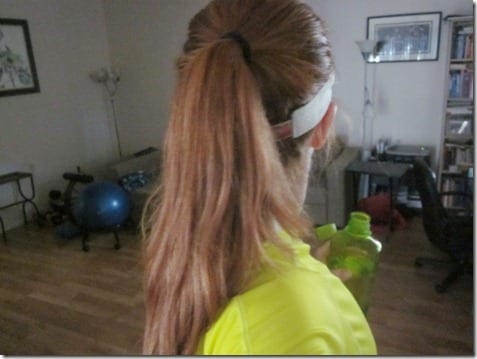 I had eggs and an english muffin when I got back home. Oh, and an extra piece of toast because I was still hungry.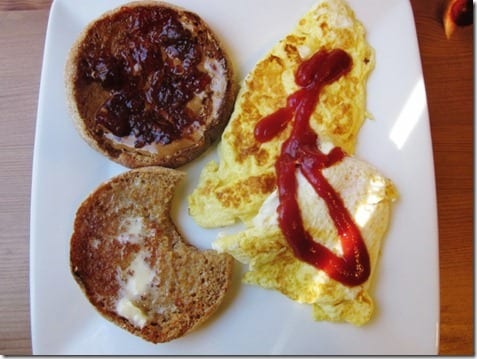 We have no fruit in our house so I need to run to Costco today and stock up!
Okay, off to work. See ya later!
*Yes, I'm sucking it in like a mo-fo in that picture. Don't judge my pansa.
Question: What fruit do you have at home (or in your lunch box) right now?
Run SMART Goals
Fill out this form to get the SMART Running Goals worksheet to your inbox!