I had my first ever swimming lesson and didn't drown!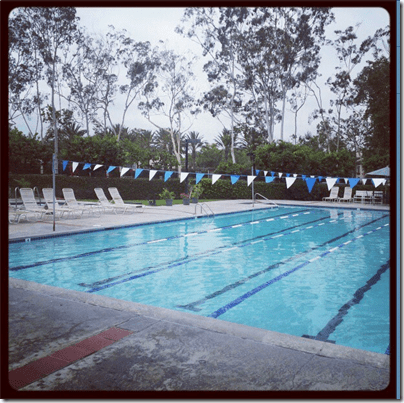 Before I went to get wet, I had a handful of nuts. Yep.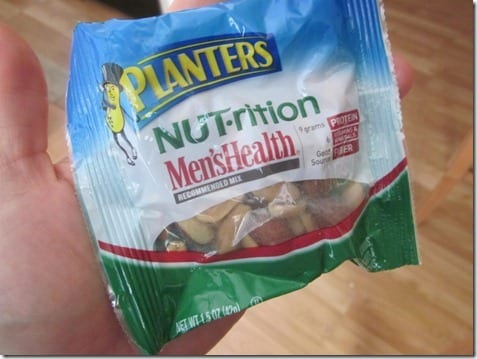 Okay, I didn't expect to drown, but I was really nervous about swimming for a few reasons…
1. I haven't been swimming in an actual lap pool pretty much ever (I think I tried it once when I was in college and wanted to try a tri?)
2. I have no idea about pool etiquette… Am I supposed to wear my cap at all times? How do I even put it on?! How do I know what lane to get in? Is doggy paddling okay? Can I pee in there?
3. It involves being in a swim suit in public. Ugh.
Luckily, Pam helped put me at ease right away! Pam is a local OC beginner triathlon coach and has offered to help me get ready for the tri. If you are local and looking for a coach you can check her out at OC Triathlon Coach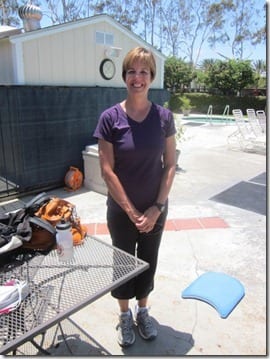 She told me to bring a cap, goggles, spf 300 and zoomers. I had no idea what zoomers were until she pulled these out of the bag.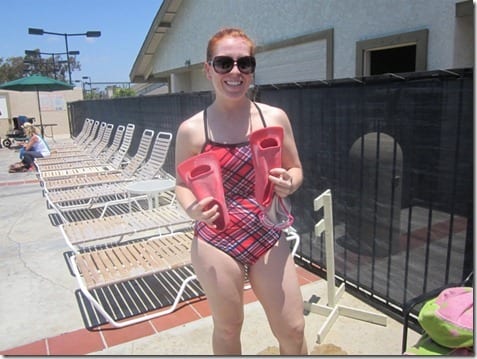 She watched me swim and gave me a series of drills to do. I think I did 30 minutes of swimming for our first lesson.
Swimming Day 1 self assessment:
I don't kick from my hip.

I lift my head and drop my arm when I try to breath.

I only breath on one side.

I'm not comfortable to be in a swim suit in public.

I cross my arms when I'm stroking.

I don't put my head down all the way.
I'm training for the iTryathlon on the 28th so I don't have that much time. I'm going to work on all these things over the next 4 weeks and hopefully update every so often to see progress. I'm hoping that I'll stick with swimming for cross training throughout my ING Marathon training too!!
On the way home I was HUNGRY and considered stopping for lunch somewhere. But I was on a time crunch to get back so I went home and threw together a tuna sandwich with this packet I got after Rock N Roll San Diego. Weird post race treat, right?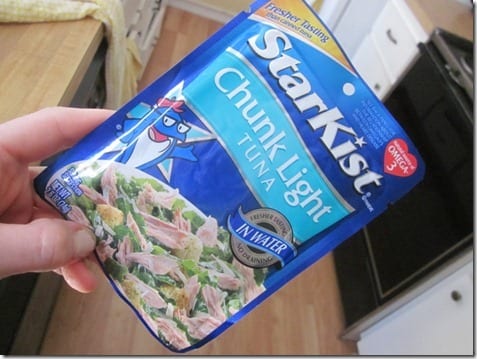 I enjoyed it with a Dove candy and ended up grabbing a Kind bar too.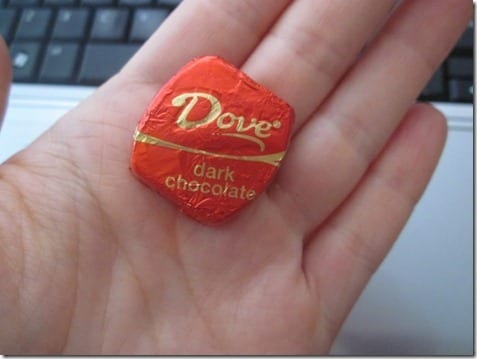 I have some more work to finish up before I log off for the 4th of July Holiday!
I found this kit for White Chocolate Cranberry Oatmeal Cookies on sale at Target Sunday. I'm making these and probably a big salad for our BBQ tomorrow.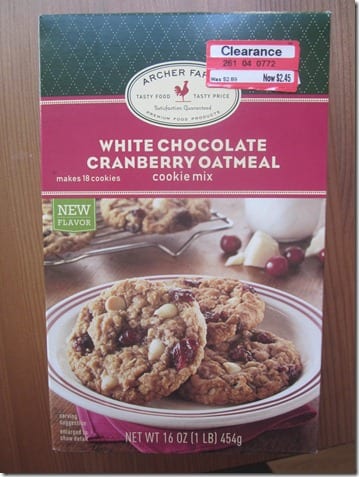 I should make a patriotic cake like I did before too – we'll see!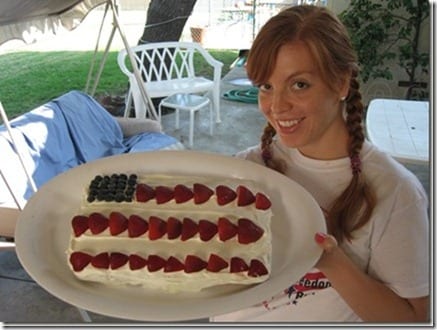 What are you cooking or eating up for tomorrow?
Run SMART Goals
Fill out this form to get the SMART Running Goals worksheet to your inbox!