As I mentioned earlier – I didn't set an alarm last night so I woke up at 6:15 and basically pushed Ben out the door and scrambled to figure out what exercise I was going to do for the day. I ended up just going for a walk. Walking is my second favorite form of exercise
A lovely 3 mile stroll later, I didn't want eggs for breakfast. I know, I'm as surprised as you are. It was probably just because I bought cereal yesterday and it was calling my name…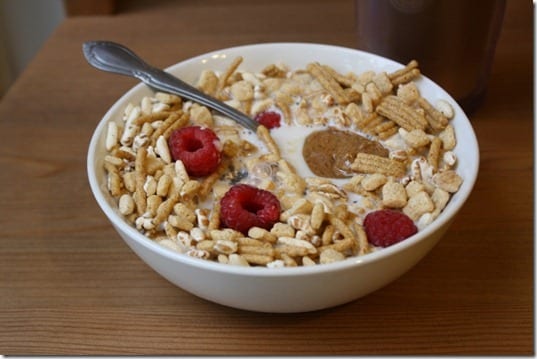 Sip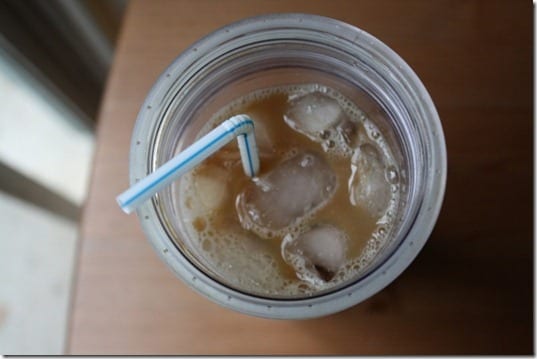 But, I can't really do all day without eggs so… Mid-morning I got hungry and made myself a nice lil omelet snack with some strawberries.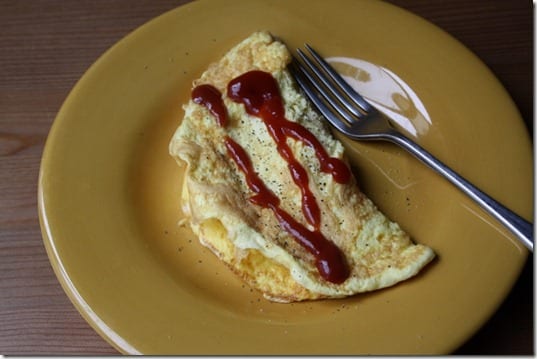 Lunch was the Best Salad in the World, an apple and a piece of bread with almond butter and chocolate. I'm definitely feeling like a bottomless pit today because I was still hungry after all that!
I ate a lot yesterday, so I don't know why I want to eat all day but it's taken all my effort (and an entire pack of gum) to keep me out of the kitchen today. I hit all the bases of protein, carbs, healthy fats and drank more than enough water so I don't know why I just want to eat.
Oh wait, yes I do.
It's because I like eating.
So simple, yet so complicated.
Or something like that.
Winner of the Fitness For Geeks Book:

Ask a Monican #40!
1. Thoughts on Fasting?
2. I don't want to run long any more. What should I do?
3. Does it get any easier to run in the morning?
Got a question for this Monican? Email me at runeatrepeat at gmail dot com
Run SMART Goals
Fill out this form to get the SMART Running Goals worksheet to your inbox!