How's your little week going?
First, I have some random stuff to share.
Ben sent me this someecard last week. I am busted. Oh well.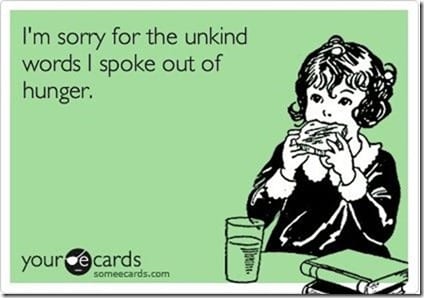 And the California Almond board sent me an email saying a new study shows almonds don't have the calorie count we may think.
1 oz. of almonds (~ 23 nuts) provides 129 calories vs. 160 calories on label; 20% less than previously thought!
I randomly found this interesting because I ate almonds as a little midmorning snack.
After work today I hit up the store for seltzer and milk. Of course I ended up walking out with 12 different things too!
One of those things was ice cream. This is a normal sized carton of ice cream. I just have MASSIVE hands. Thanks mom.
So, I have my first triathlon in just about two weeks now. Crap! And I finally today rode my bike. Remember the last time I rode my chain fell off?
Well I wanted to give up on life training, but I knew I needed to get back on my bike. I'm already scared of the bike and that experience didn't help! Yet, I remembered this is the year of being fearless and I went for it.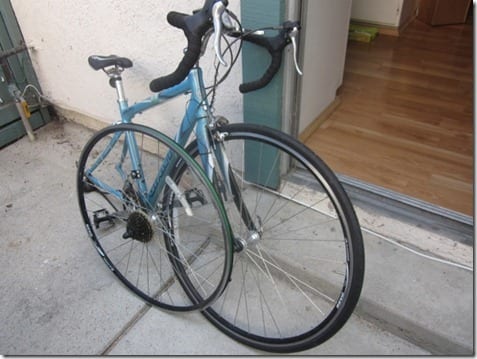 Well, Ben rode with me this time in case that happened again. I still think I need a tune up because changing the gears is kinda loud and clunky.
Good thing he was around too – my back tire was flat!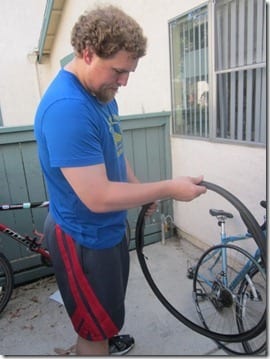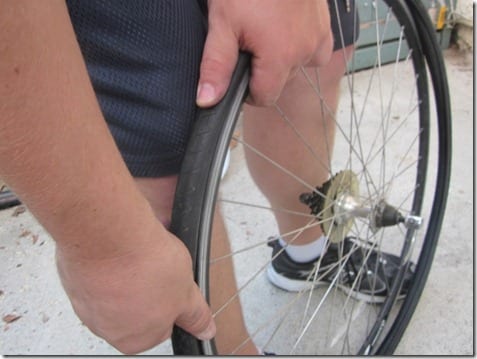 We did 8 miles and it wasn't easy. I am a very fearful rider and don't really understand the gears to begin with. I think I'm going to do a little research tonight.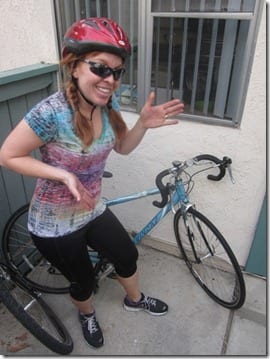 Oh and I just realized that the triathlon I am trying – iTriythlon is a backwards tri!
Um, hello Monica. Luckily it's just 3 m run, 9 m bike and 200 m swim so I think I can bust it out. But, I still have a lot of work to do over the next few weeks!
Run SMART Goals
Fill out this form to get the SMART Running Goals worksheet to your inbox!