Happy Friday!!!! Even though I was busy this week it kinda dragged. I'm very happy to see the weekend.
Last night on the way home from dinner with Tina I called Ben and told him I was on my way home and joked that I wanted a cookie for dessert.
Well, he delivered. He baked a mini-batch of chocolate chip cookies!
This morning I woke up to the weirdest sound outside my window. It sounded like the sprinklers were hitting the side of the house?!
Nope. Apparently sometimes water falls from the sky and people call it "rain". It'd been a while since I'd seen this rain stuff so I was thrown off.
Breakfast – protein pancake.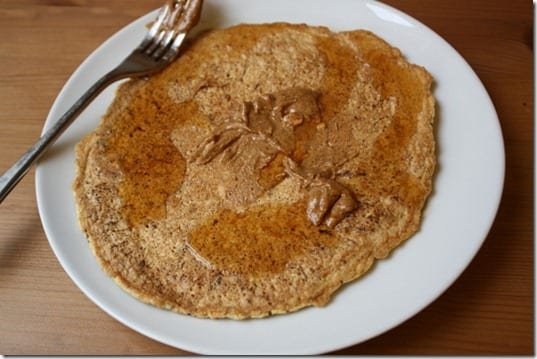 After breakfast I hit up the pool for some exercise. Pam had me do a bunch of drills and then 200m straight though. The swim for the tri I'm doing is 200m so we knew I should get a feel for what the full distance would be like.
Even though my cardiovascular is pretty fit from the whole running thing, swimming 200m in a row was super tiring! I don't have my breathing or strokes down yet so it's rough.
Pam is trying to kill me.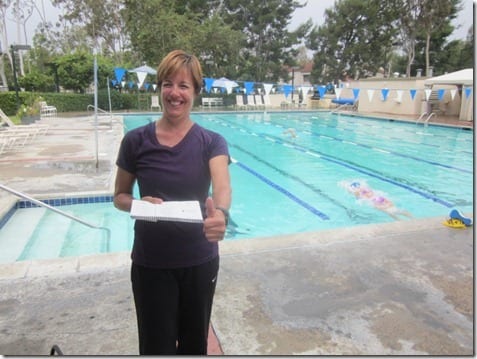 When I got home I had a handful of cherries.
And a cookie.
Hey, it's Cookie Friday! Everyone should have one
It's also National French Fry Day! There are a few places near my old house that serve DUIs. A DUI is chili fries with pastrami, carne asada and a ton of other stuff. We don't mess around in Pico. What what.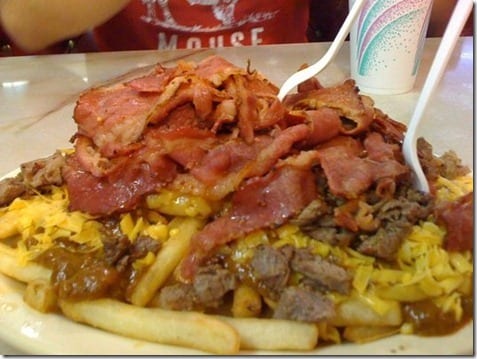 (source)
Fun Friday Video:
A bunny eating a flower.
Ben says this is what he sees when he looks across the dinner table at me. It's kinda the cutest compliment I've ever gotten
Are you celebrating National French Fry Day or Cookie Friday – pick one and share!
Run SMART Goals
Fill out this form to get the SMART Running Goals worksheet to your inbox!