I started my Saturday with the usual pre-run rituals…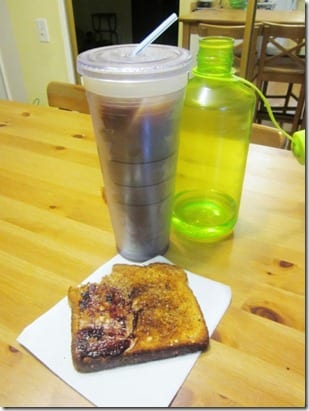 Despite my routine, my run was crappy. I felt slow and tired the whole time. Usually I start out strong and fade, but I faded at mile 1 today. Bah.
I was aiming for 16, but ended up doing 15 something. The last 2 miles were run-walk though. I was not in the game today. I spent the last half of the run trying to figure out what I'm doing wrong: do I need… more rest? better fuel? more sleep? magic powers?
I think it's "yes" to all of the above.
When I got back home Ben told me he made poached eggs this morning and wanted to make me one.
That was great because all I wanted for breakfast were my two favorite foods anyways… watermelon and eggs!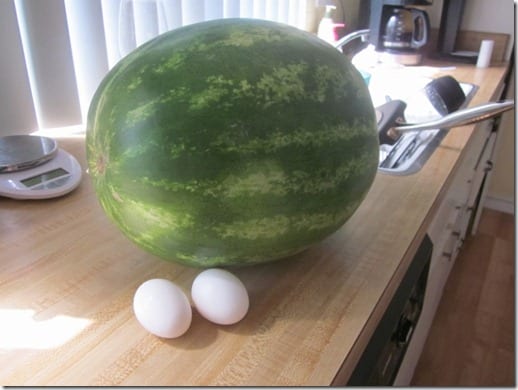 Poached egg action!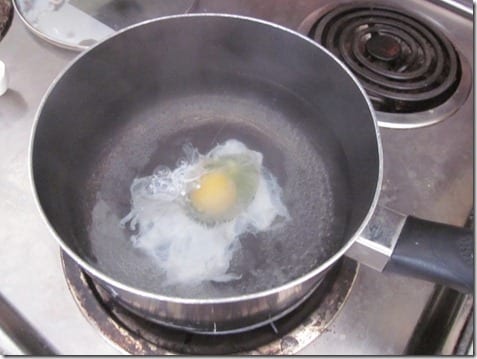 I paired my poached egg with a cheese omelet and half that huge watermelon.
Told you these were my favorite foods…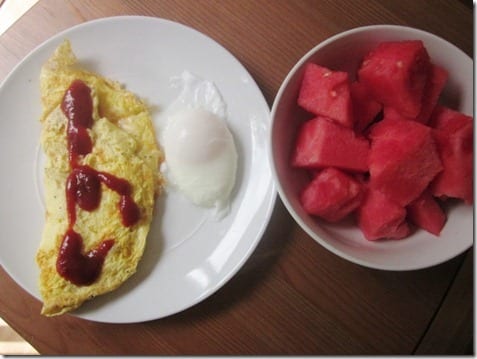 Oh, creeper alert!
I woke up yesterday with a cut on my nose. I must have scratched myself in my sleep. I need those mittens they put on babies so they won't scratch themselves.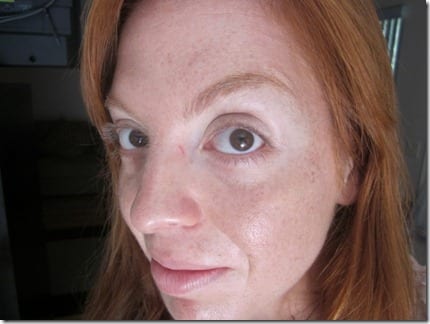 Ben and I have been talking about house hunting for a while and decided to check out a few open houses today.
Orange County is sooooooooooooooo expensive. It hurts. When I watch House Hunters and see people buy huge houses with 5 bedrooms and a massive yard for 300k in Texas or Ohio I want to pack up and leave. They really should shoot those shows in the winter so I can check if there's snow on the ground before I decide to leave SoCal.
This is a pic from one of the condos we saw. I DO NOT like double sinks and don't get why people like them. If I am in the bathroom – I am in the bathroom and I don't want company thanks. I don't care to have company while I floss my teeth and pick at my face so those two sinks would not be used at the same time. Rant over.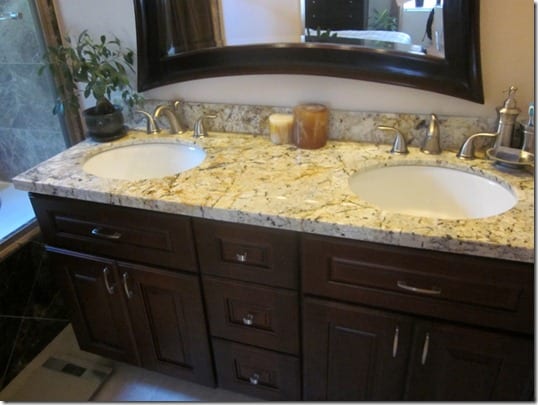 Dinner was this Amy's white Pizza. Not.a.fan. It tasted very healthy, in a bad way. Has anyone else tried this? Do you agree?
I think my english muffin pizzas are 100% better.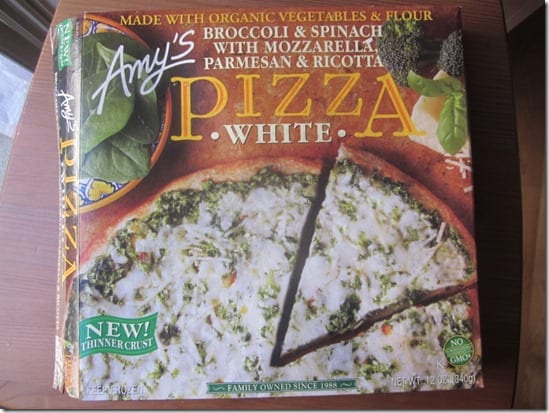 And the moment you all I have been waiting for….
Yogurtland Time!!!!!!!!!!!!!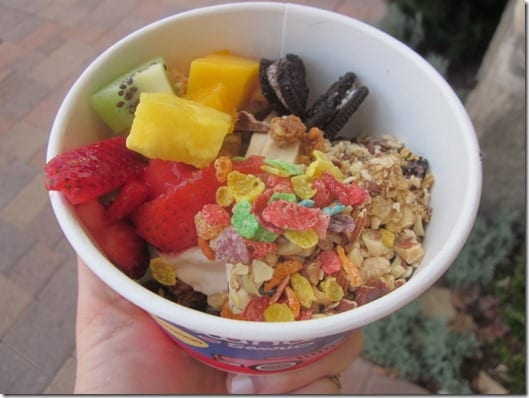 Yes, they have all the Hello Kitty stuff right now! I got two of these spoons because my friend the cashier thought I was sharing. Nope nope nope.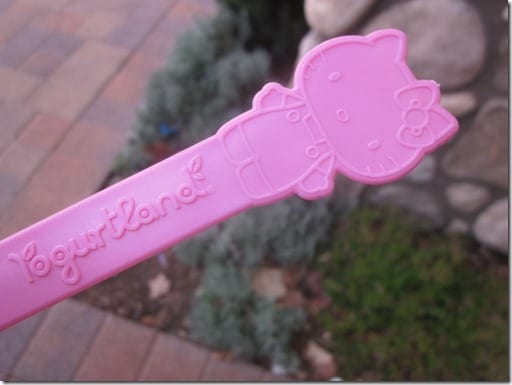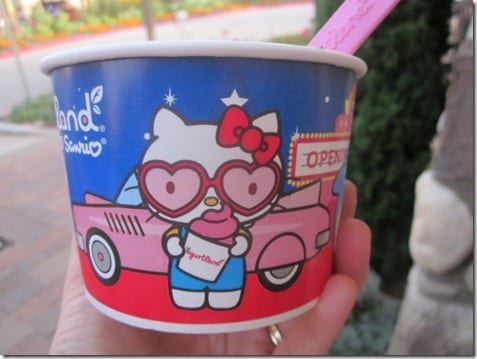 Plus I had this guy as a date?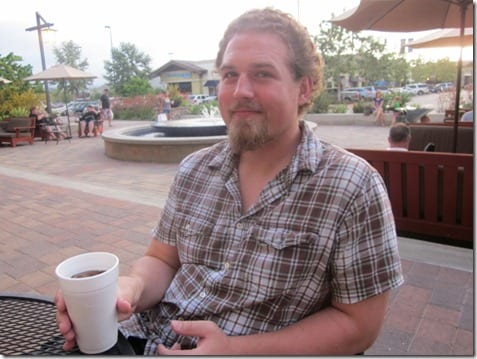 Happiest moment of my month.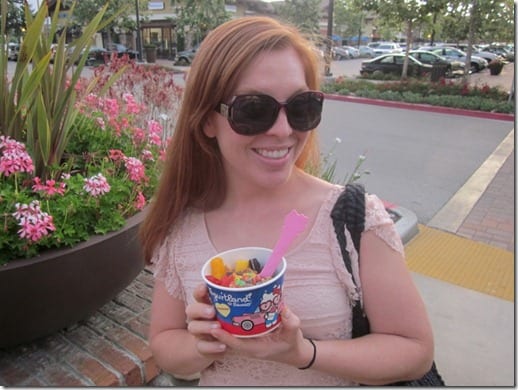 Run SMART Goals
Fill out this form to get the SMART Running Goals worksheet to your inbox!