I am all out of the usual lunch suspects so I busted out this frozen Pad Thai meal.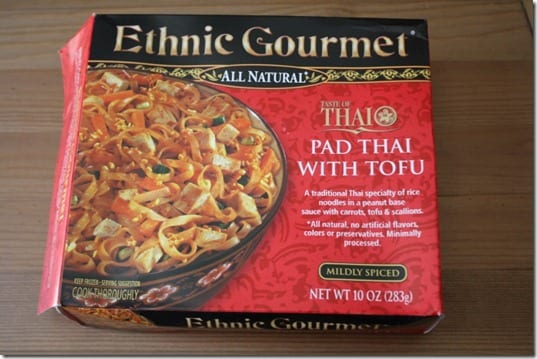 Served up on a pile of Costco's Asian Veggies. It was delicious!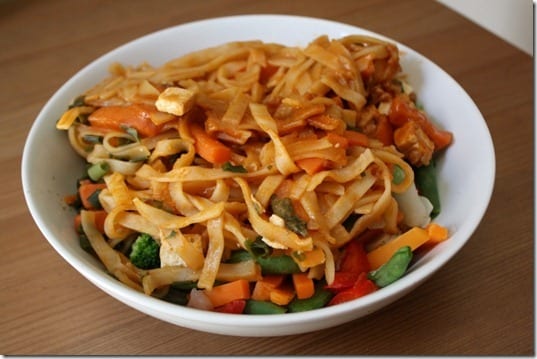 I picked up Matt from camp and now have to be a Madre de Tigre and make him practice his keyboard. Madre de Tigre is like a Tiger Mother, but we have our kids play soccer instead of tennis and play the accordion instead of piano (normally).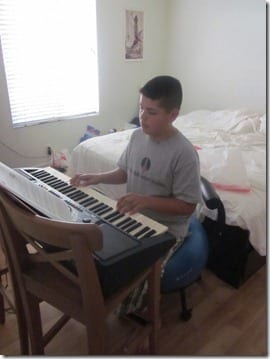 Ask a Monican #42
1. I used to have an ED and want some advice on how to come to terms with exercise and food fears.
2. Years of yo-yo dieting have trashed my metabolism – help?!
3. Training for Marine Corp Marathon and having shin tightness – help?!
Please chime in if you have helpful tips to add for these peeps!
Email your questions to me at runeatrepeat at gmail dot com
Now we're off for a walk and a treat – see ya tomorrow!
Run SMART Goals
Fill out this form to get the SMART Running Goals worksheet to your inbox!