1. I woke up this morning from the most vivid dream! It's weird when you wake up confused if that was real life or what?!
In my dream I was living in a condo with a few of my high school friends and it started pouring as we were walking inside. So, my friend Jen rushed in and fell, then my dogs got stuck in the gate. So random. I haven't talked to her in years at this point – I should reach out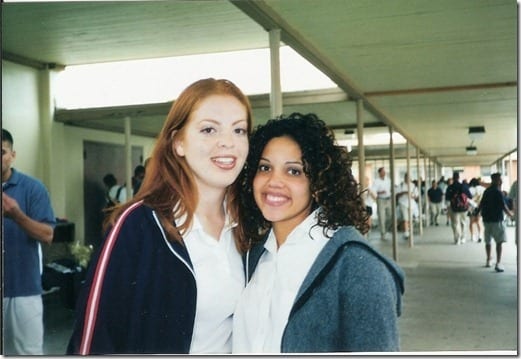 2. Per my New York Marathon training plan I was supposed to run 3 miles at a 8:03 pace. I warmed up 1 mile and did 7:59, 8:23, rest break because I was dying, 8:00.
It's hard to do tempo or long speed work around here because it's not flat. I have one route that this 1/2 flat and I do 800s there, but anything over that is difficult to navigate.
3. I had eggs and an alternative bagel for breakfast.
I was running super low on Almond Butter so I bought Target's AB,PB,CB on Sunday. Yeah, it's not as good at Trader's Joe's. Let me explain with a visual aid…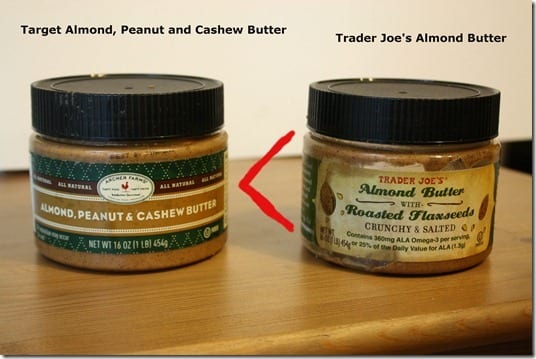 (source: Monica's tragic photo editing skills)
4. Reality TV Talk – I don't understand why Jacqueline is so bummed about not being Teresa's friend anymore. Talking to her is so frustrating. And when she made a dig at SkinnyGirl – that crossed the line.
(source)
I told myself I wasn't going to watch the Real Housewives of NY this season and the last episode hooked me. I understand they want drama for TV, but I do like watching everyone get along and live fabulous, fancy lives. They don't have to fight for me to watch!
5. I took a poll via Twitter yesterday asking, "Do you read blogs on your phone or on the computer?" Surprisingly it was about 60% computer, 40% phone.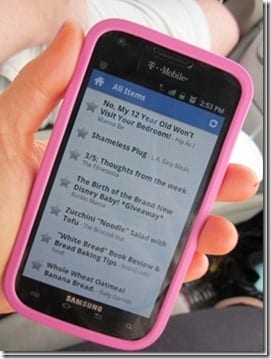 I ask because I'm working in a few updates to RER and was curious if most of you read via your phone you don't see my header and page tabs anyways!
Question: Do you still talk to your high school friends?
Do you read blogs on your computer or on the phone?
Run SMART Goals
Fill out this form to get the SMART Running Goals worksheet to your inbox!