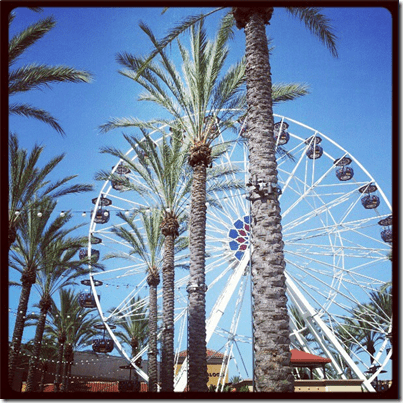 Great news!
I have a dramatic increase in my friend tally. It's up to 2.
First, I had a coffee date with Christine from Bookishly Boisterous <- that's a link to her thoughts on Shades of Gray. You don't want to know mine.
She and I have "known" each other via the blog world for years and it was great to finally meet.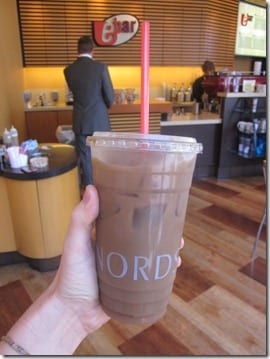 After work I met up with SkinnyRunner for my daily walk. Yes, I realize that sounds like I'm a dog. SR didn't mind walking me, but she kept calling me Marni for some reason?
Did you guys know about the 11th commandment?
Thou Shall Not Covet Thy Neighbor's Salmon
(I'm think it's in the book of Jesus Chapter 2 verse 6)
I have to confess that I am guilty of this. Big time.
I LOVE salmon, but I never cook it.
I am  unsure of how to season it. Do I bake? Fry it? Am I supposed to roll it up, roll it up and put it in a pan? When do I mark it with a "B" for baby and me?
Too far?
Anyway, when I see bloggers eating salmon I am reminded that people can actually make it at home. Normally it's just something I order out.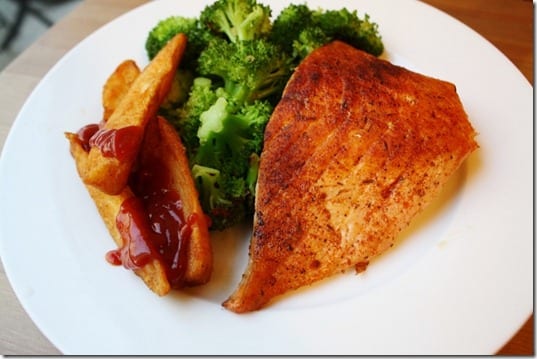 Well, today's manager's special was a winner – pre-seasoned fresh salmon. Yes, please!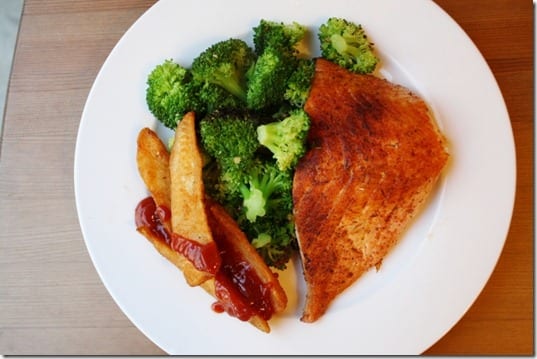 I grabbed some seasoned potato wedges from the prepared deli to round out the meal. My mom used to buy these when I was a kid, so they're delicious and special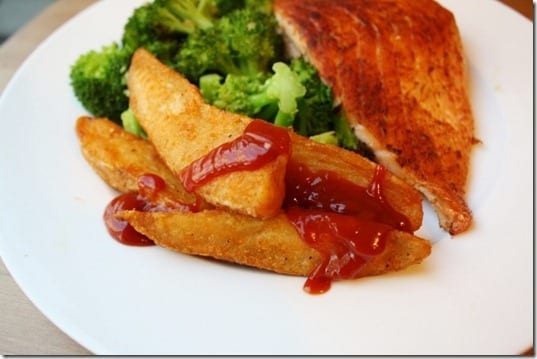 I hit up the store after the 3 mile walk with SR so I was hot and hungry.
Then, this happened – Carmel Hazelnut Fudge Truffle ice cream.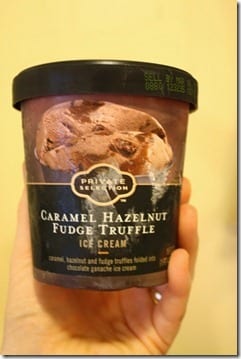 See you tomorrow!
Run SMART Goals
Fill out this form to get the SMART Running Goals worksheet to your inbox!