Change of plans, yesterday I was considering moving to Corona (or drinking a Corona – I forget). But last night while eating dinner…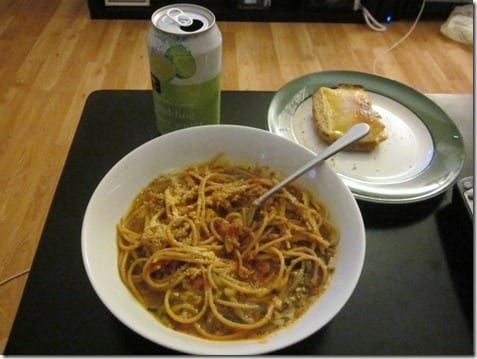 I watched an episode of House Hunters in New Hampshire. It's so cute there and the houses and lots are massive! So, I decided to move to NH. Then, Ben reminded me it snows there. So, I decided to stay put. The End.
*Note – Ben and I never eat dinner while watching TV if we're eating together. We always eat at the table because it's family time or something like that. But he already ate so I dined with HGTV
As we were getting into bed Vegas decided he wanted to play. He has a couple of games he loves = invisible ninjas, shoe wrestling and last night he wanted to play "tents".
He gets under the sheets when we're making the bed. And we say "Vegas, where are you?" He meows back.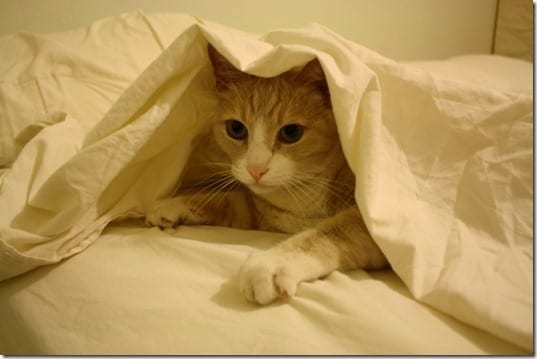 Then we poke at him until he gets mad and bites us. It's fun for all.
This morning I had a chunk of TJ's breakfast bars and went for an 8 miler.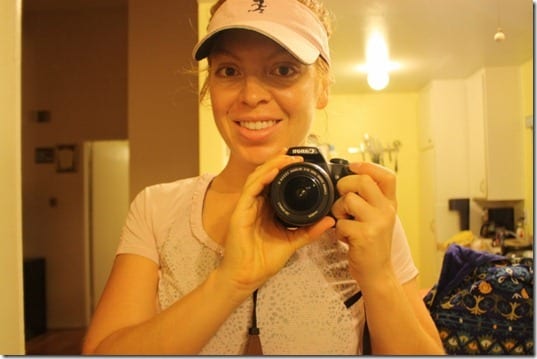 Here's the thing – part of me wants to do a tempo run, but I don't have a flat route around here (outside of the half mile place I do repeats). The other part of me thinks it's good to just run a mid-distance hilly route mid-week because NY is hilly. Thoughts?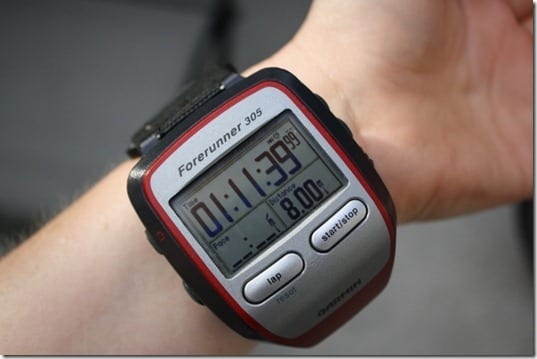 Post-run rehydration – I had a free coupon for this 8th Continent Soymilk and really like it! It sweetens up my iced coffee perfectly and doesn't curdle like almond milk.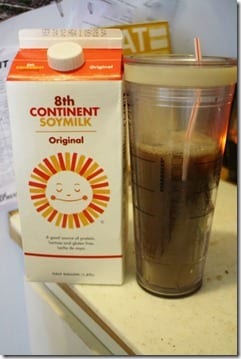 Post run refuel – egg sandwich.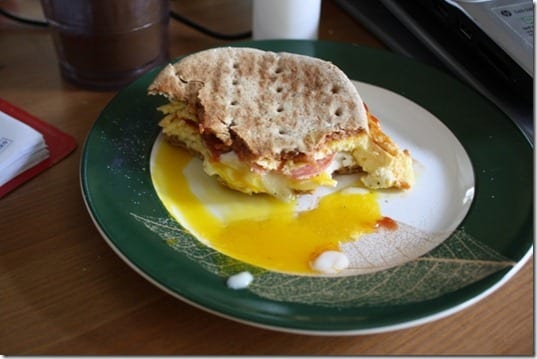 Question: When was the last time your foot fell asleep?
Because mine is taking a snooze right now…
Run SMART Goals
Fill out this form to get the SMART Running Goals worksheet to your inbox!