Happy Friday! For some reason Ben and I both woke up around 4:45am and couldn't go back to sleep. Instead of fighting it he got ready for work and I got ready for run.
Run – I did 6 miles and felt GREAT the whole time. No music either – just my big ol' head movies.
When Ben sat down to breakfast he noticed a lady bug hanging out on our kitchen table! They're good luck. But, this one came here to die, so I'm not sure if that's still lucky?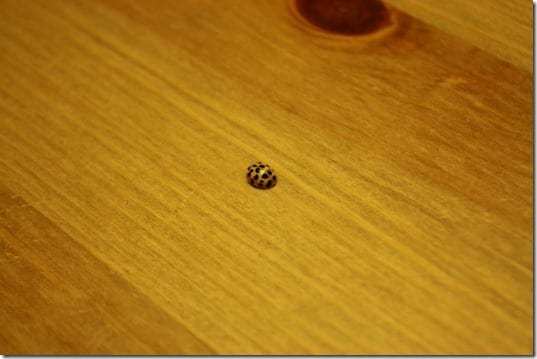 Ben made himself an egg sandwich and served it up on my Christmas ornament plate. I always think that is so weird?! He uses my Christmas and Easter plates all the time. He just sees a vehicle to serve his food, but I see holidays and it makes me confused.
On to Five Fun Friday Things…
1. I have a huge crush on this guy lately.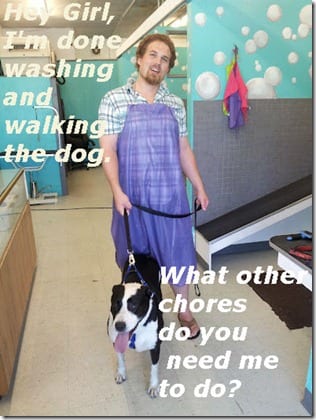 I'm not sure if it's that dimple or his ability to put on a proper lady bug burial before work, but I'm a fan…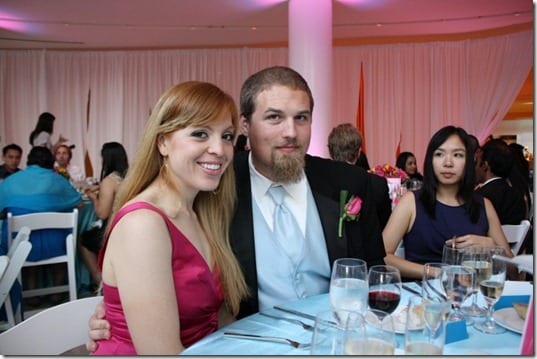 Photo bomb Cathy!
2. This guy did a full review of Five Guys Burgers and Fries in his car. It's a little lengthy, so here's the remix.
3. Skinny Runner and I are doing a last minute half marathon on Sunday! So, I'm swapping out my long run tomorrow to rest my legs (read: be lazy, watch trash TV, eat carbs).
She suggested we dress up for the race, so I'll be spending hours slaving over my "annoying blogger who takes too many self portraits" costume.
Wait. I'm done.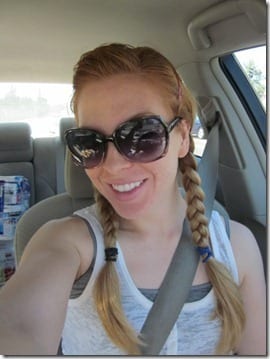 4. I've been obsessed with squeezing lemon in my water this week and now I dance around with the lemon and channel this puppy when I partake…
This is the CUTEST puppy video ever – Puppy vs. Lemon
5. I'm having lunch with my little brother today! We're going to Panera because I've totally been craving it
What's your weekend look like?
Run SMART Goals
Fill out this form to get the SMART Running Goals worksheet to your inbox!